1
of
25
In this photo compilation, you will see the funniest, most unexpected, and bizarre elevator pranks captured by hidden cameras.
Photo 1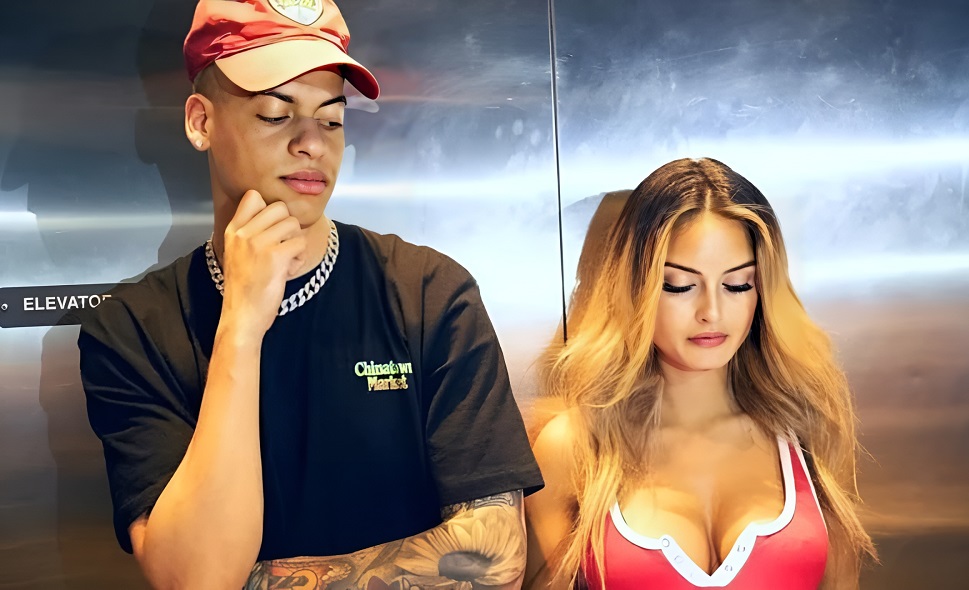 He didn't stand a chance.
Photo 2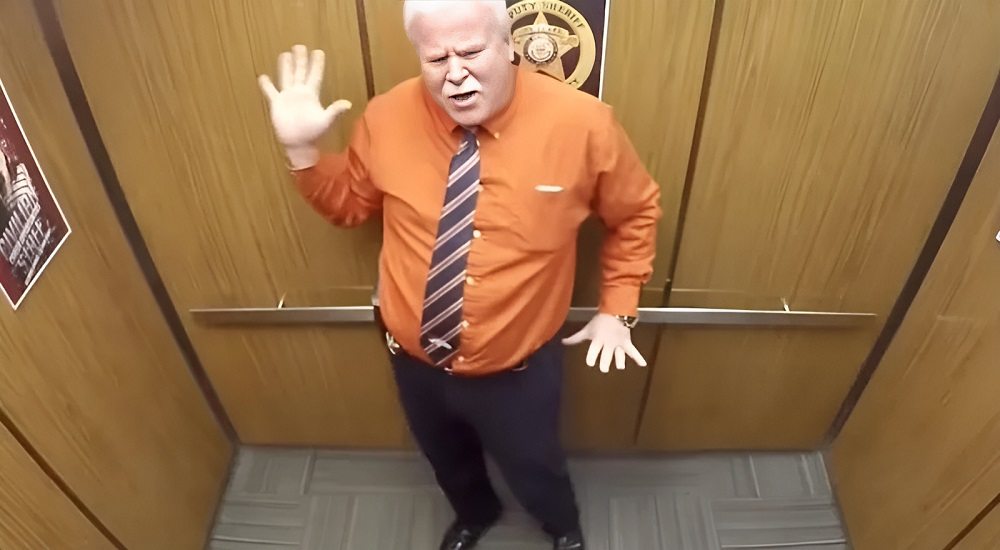 Even sheriffs like to dance in the elevator (when nobody's watching).
Photo 3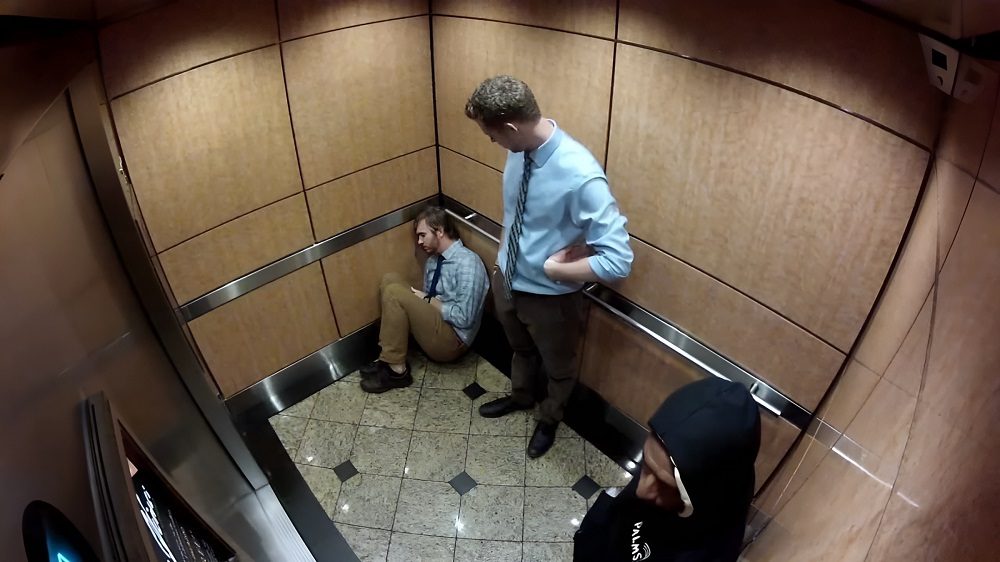 Just a (not-so) ordinary moment in the office elevator.
Photo 4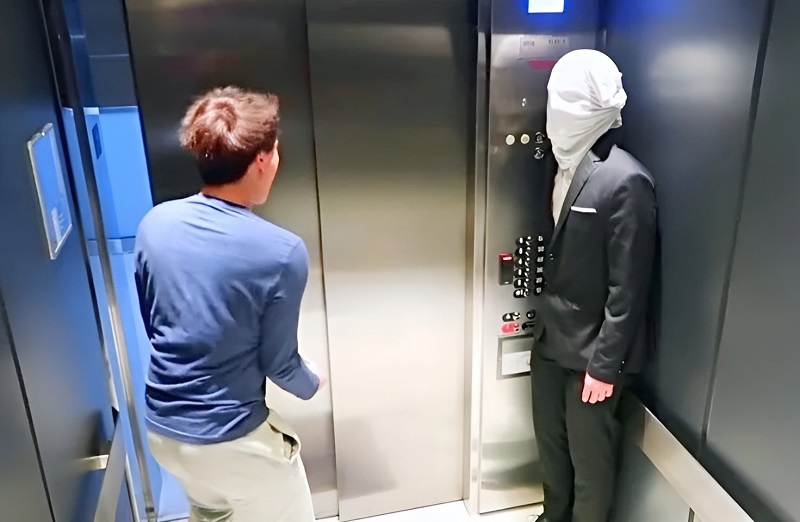 It's quite risky to scare people this much.
Photo 5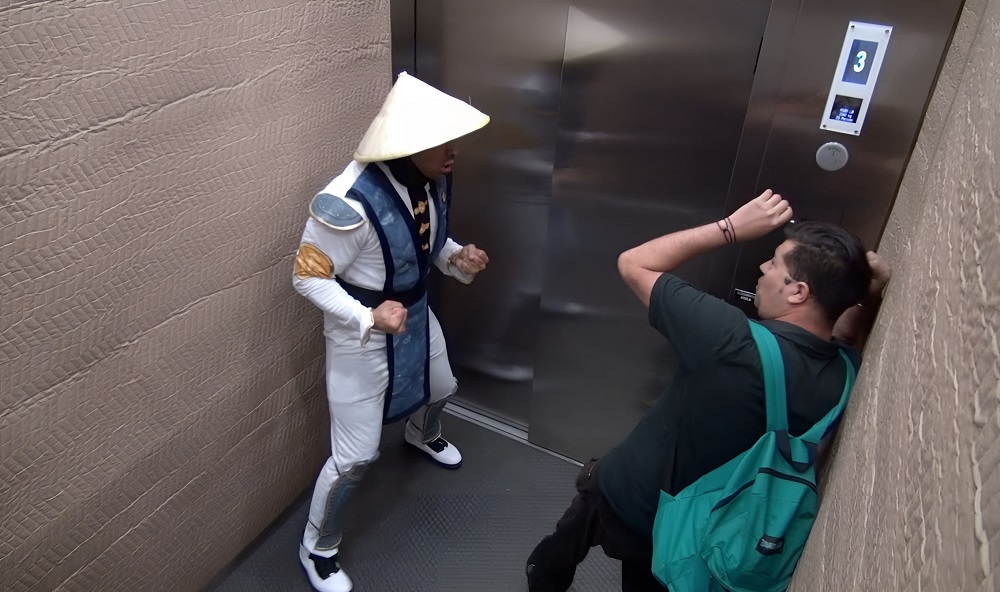 Imagine a Mortal Kombat character attacking you.
Photo 6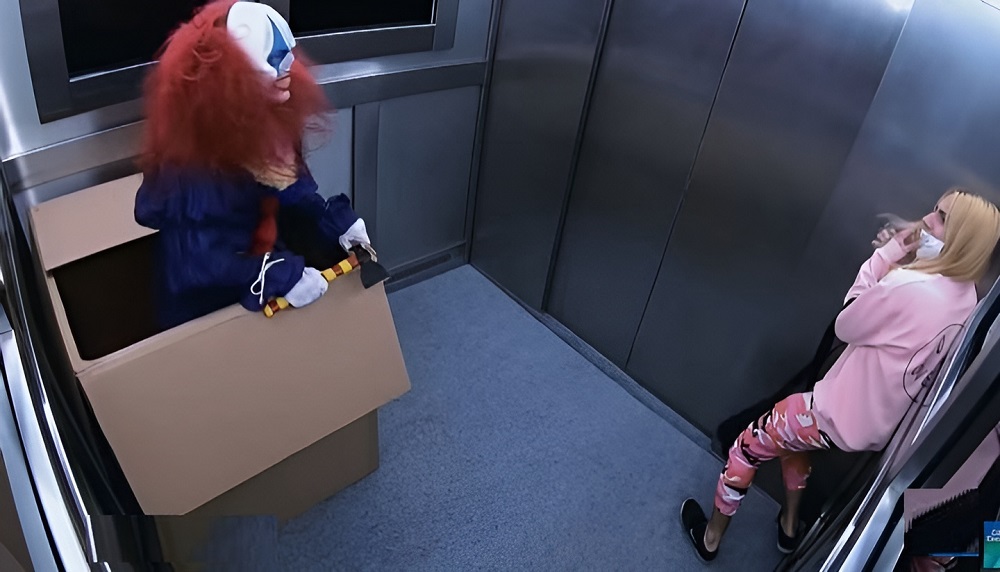 I don't envy this poor girl.
Photo 7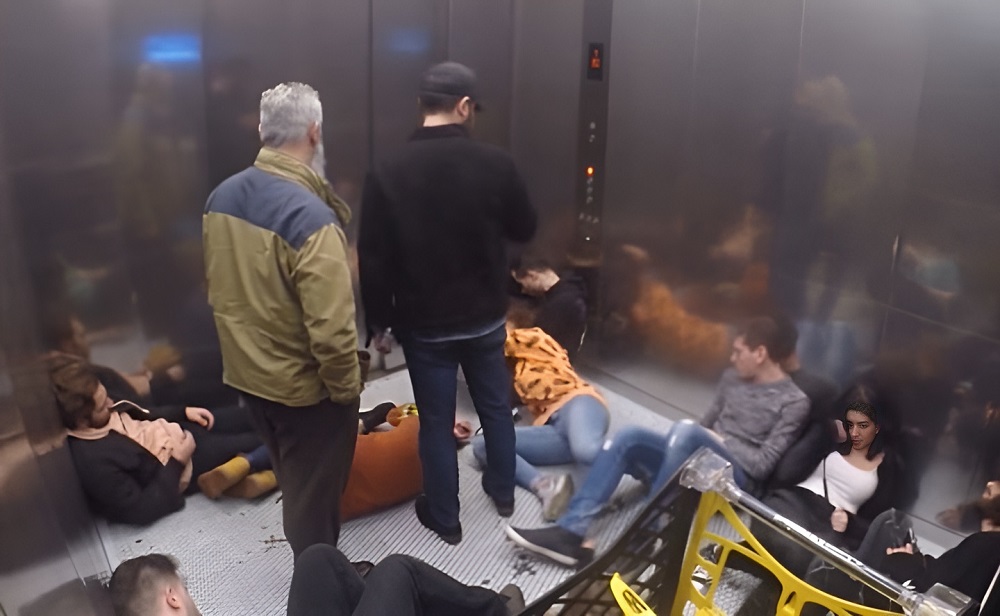 A prank where everyone pretends to be dead.
Photo 8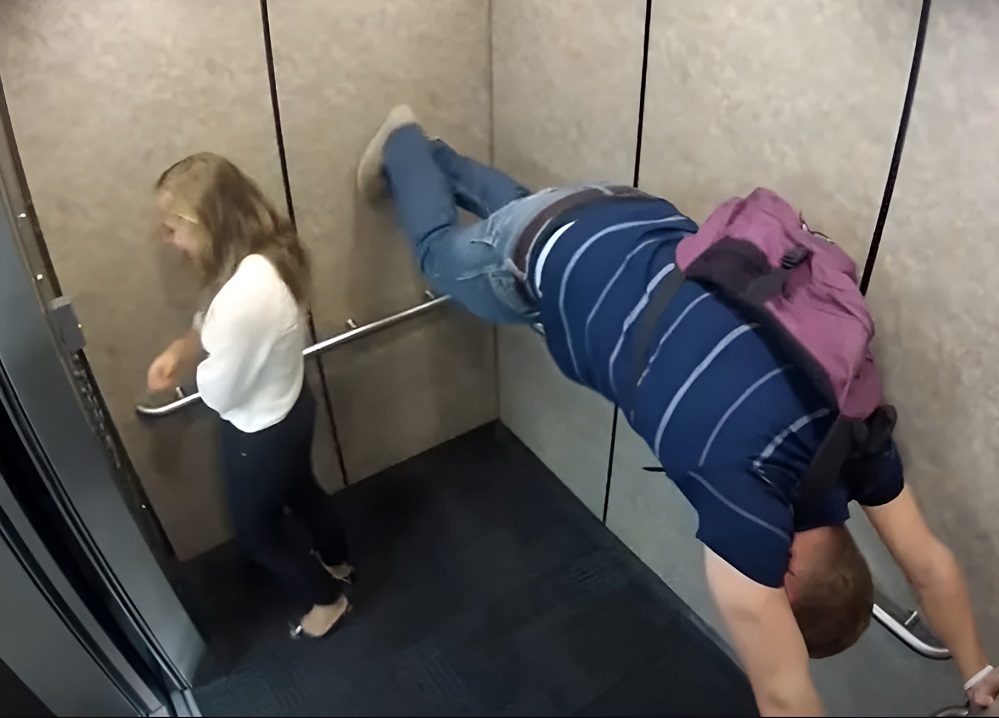 Sometimes people behave strangely.
Photo 9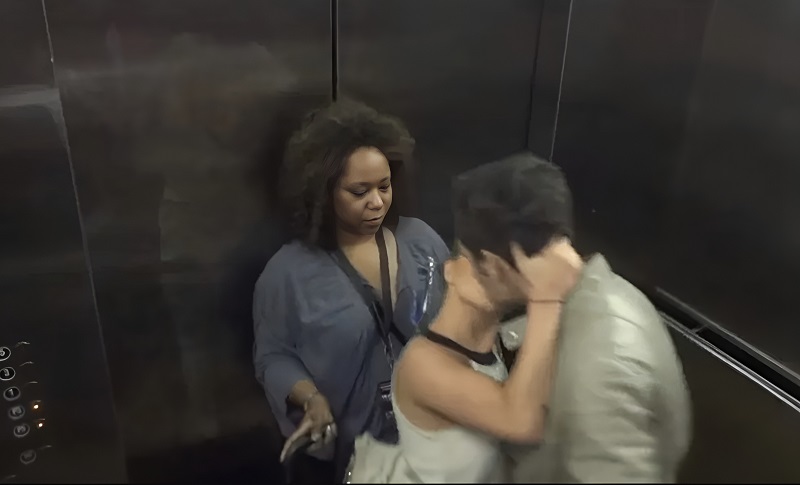 Oh, those lovebirds.
Photo 10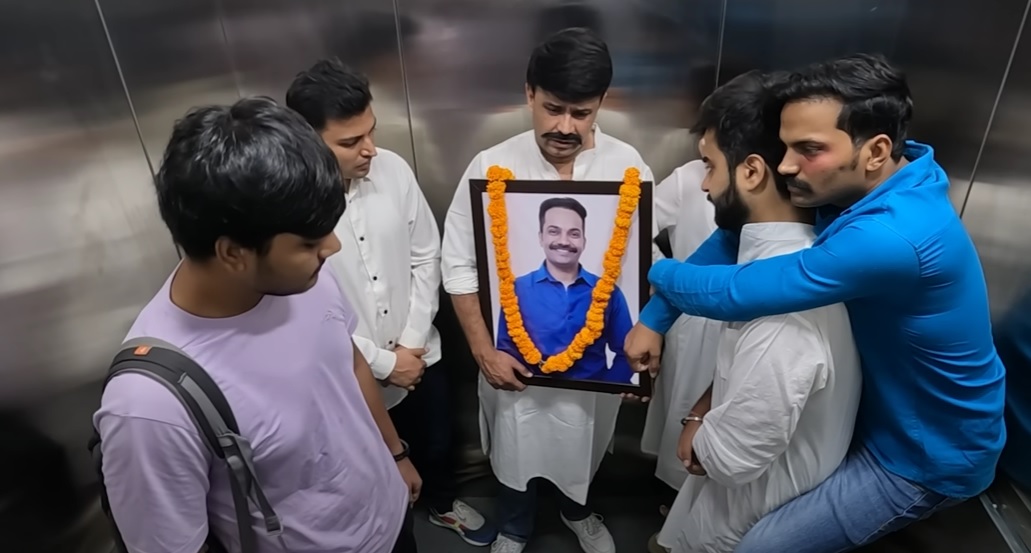 The guy in blue is pretending to be a ghost.
Photo 11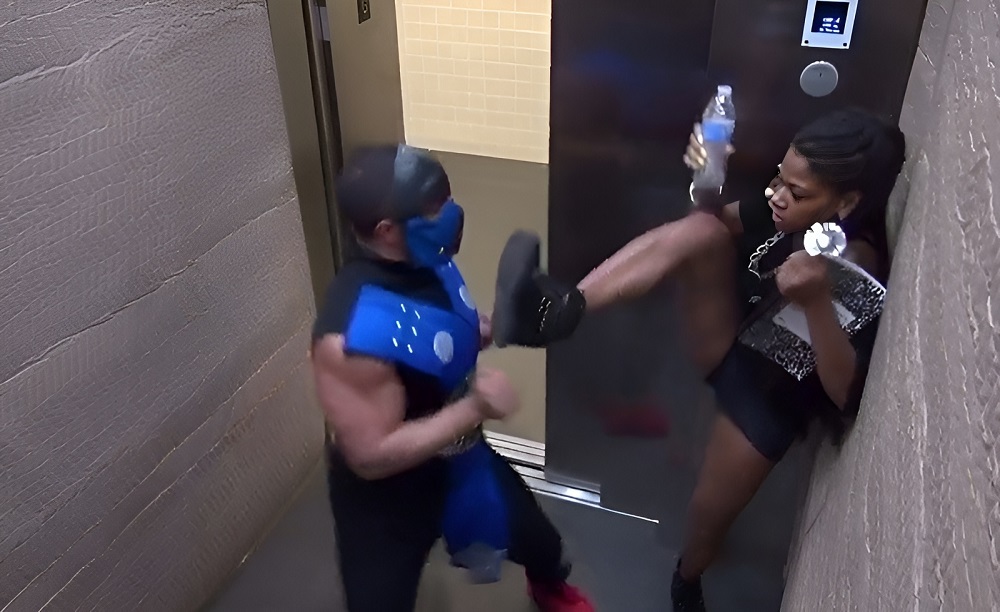 This prank clearly didn't go as planned. The girl is a champ.
Photo 12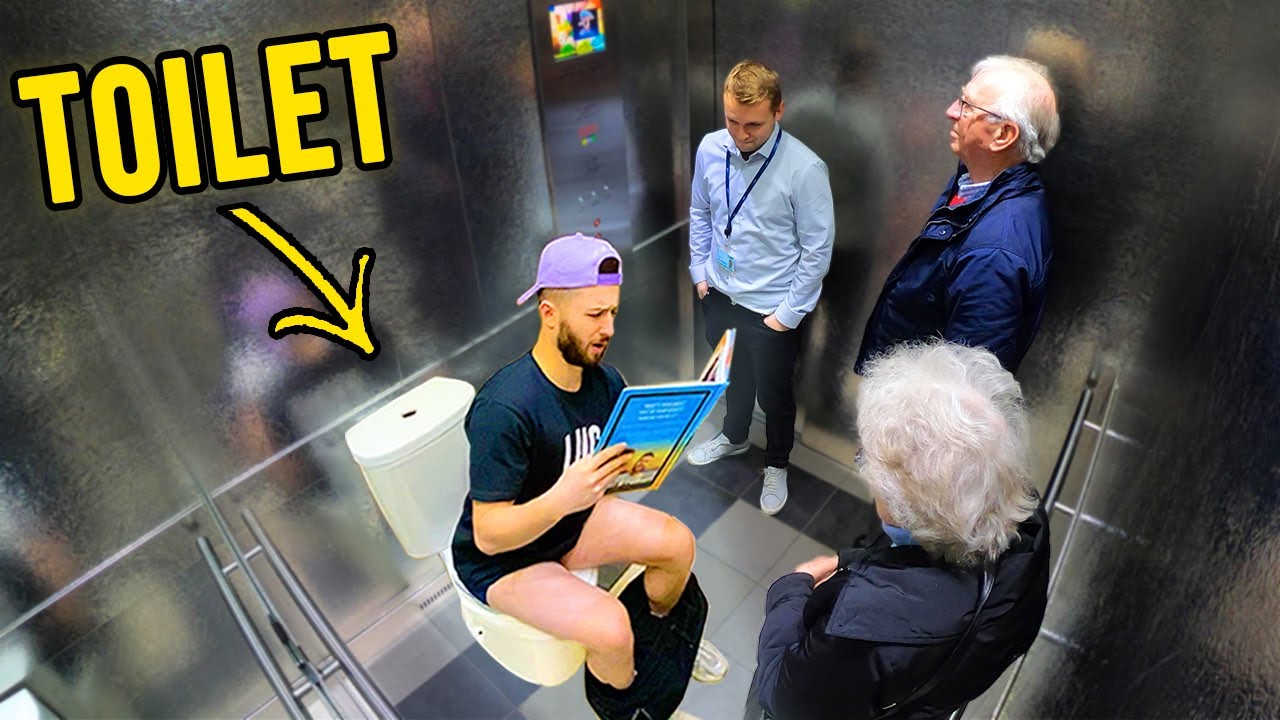 This is very funny.
Photo 13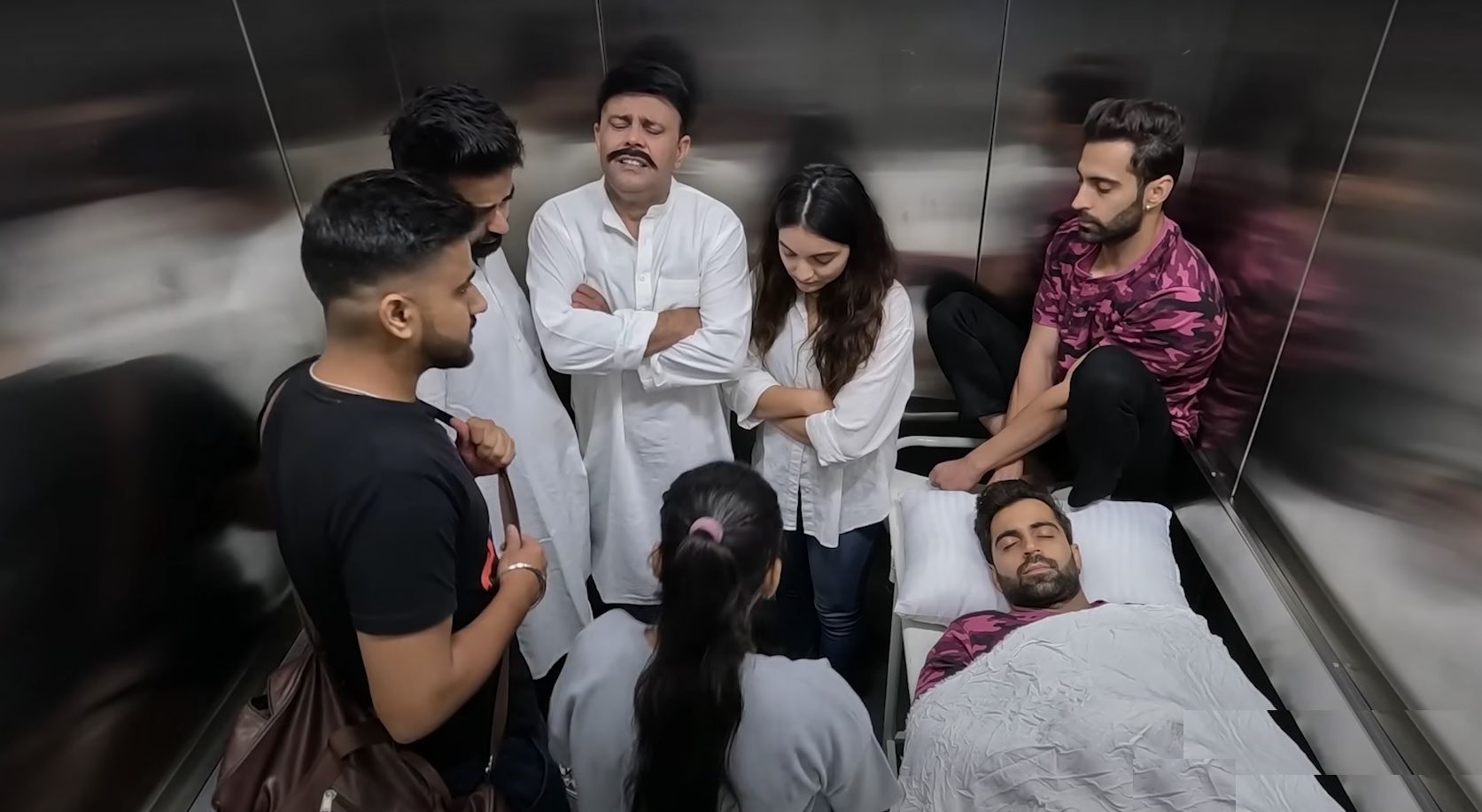 Another ghost in the elevator.
Photo 14
Poor women.
Photo 15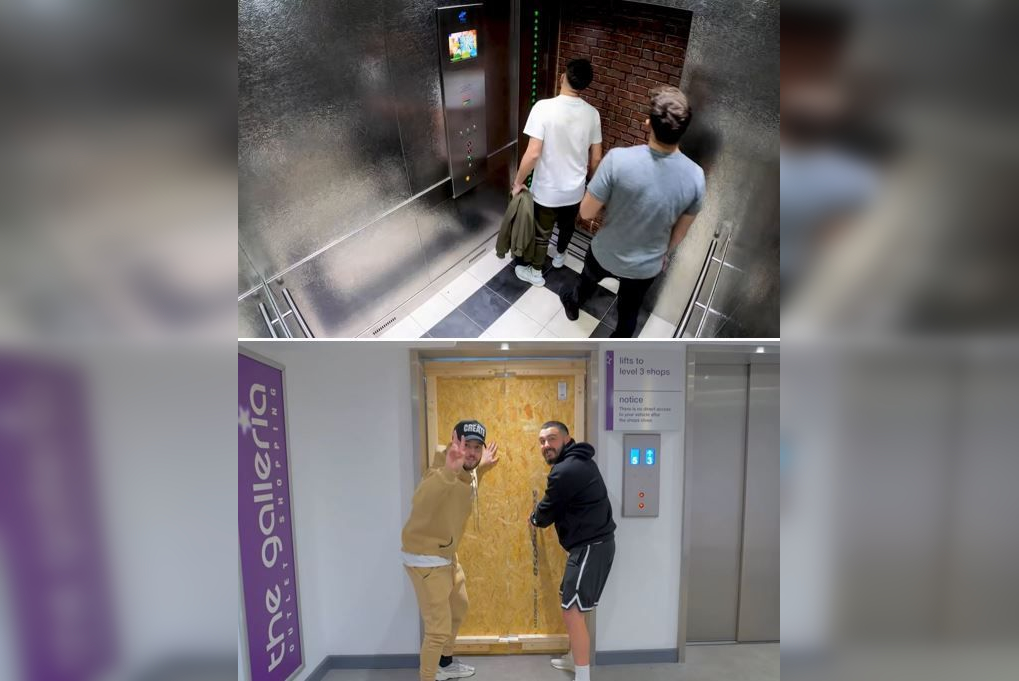 This must be very scary. Imagine a wall right in front of you on your floor.
Photo 16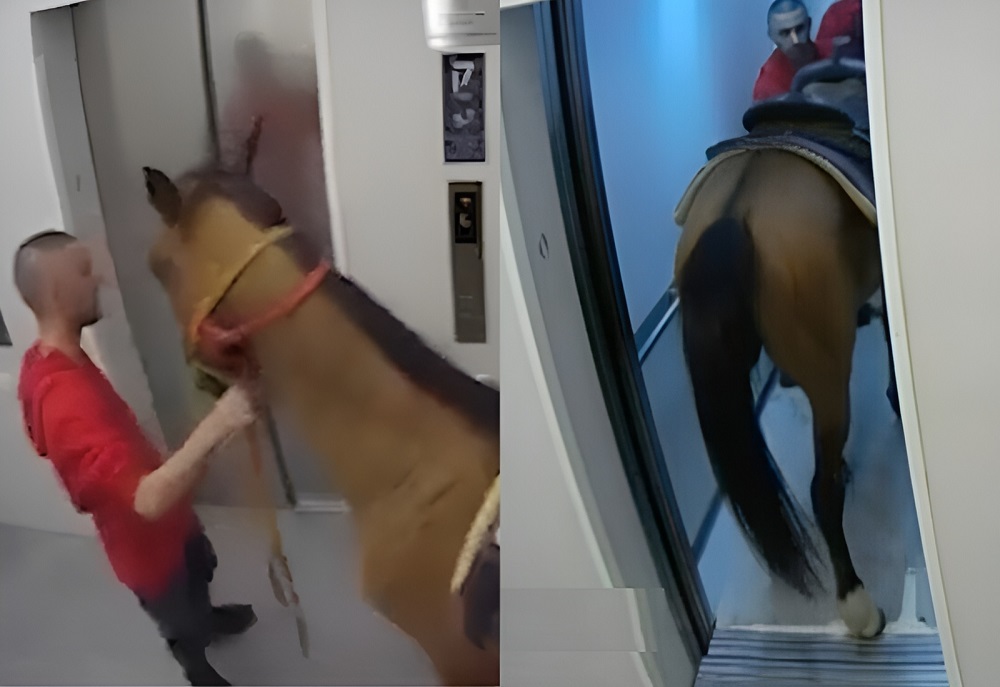 Well, he didn't want to take the stairs.
Photo 17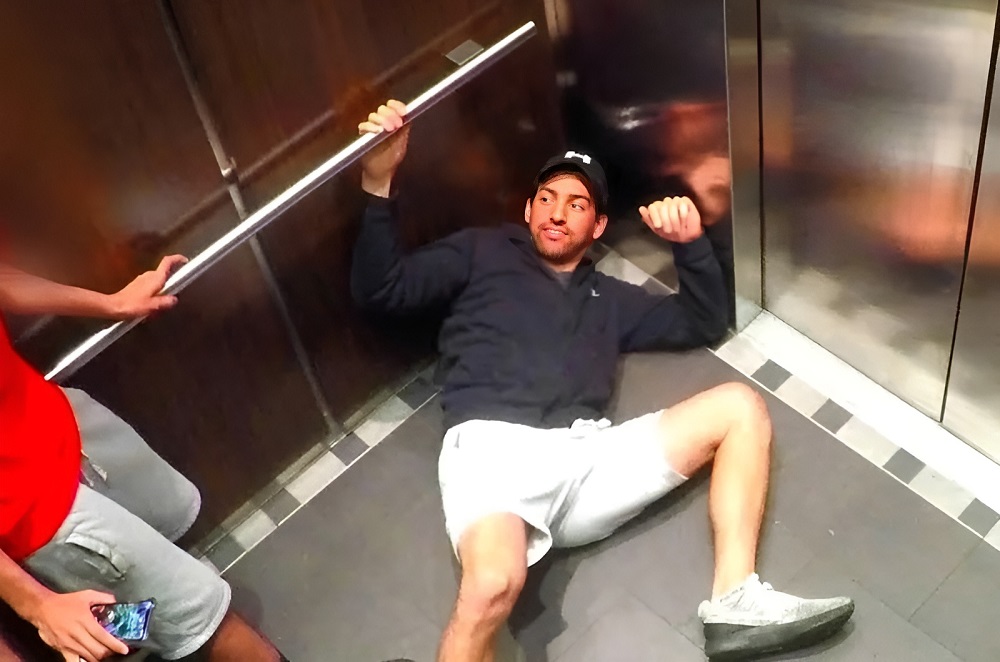 I wonder what's happening here.
Photo 18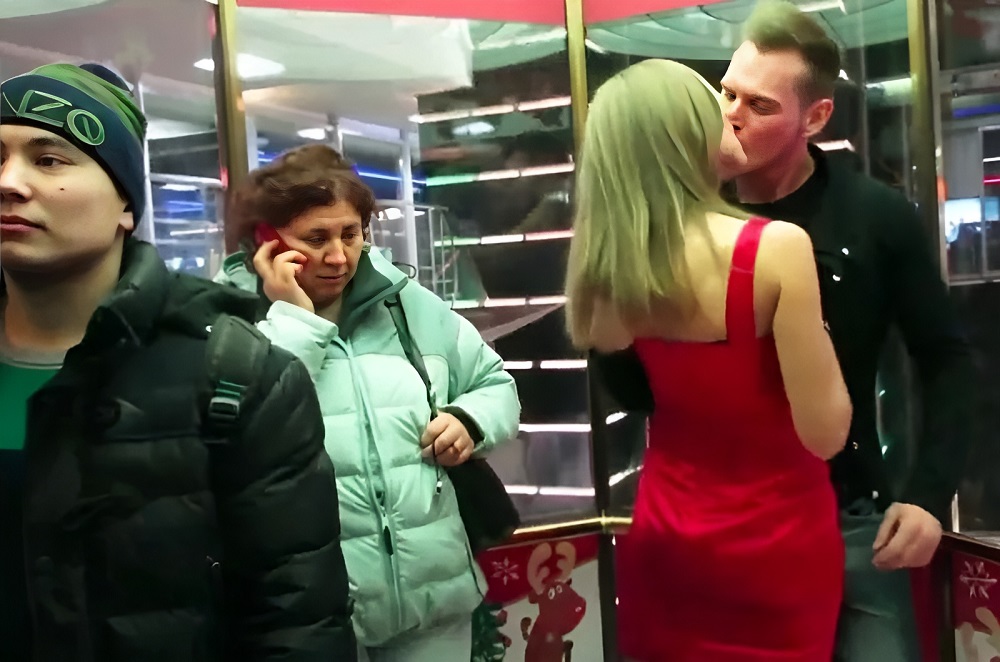 It's uncomfortable for everyone except the couple.
Photo 19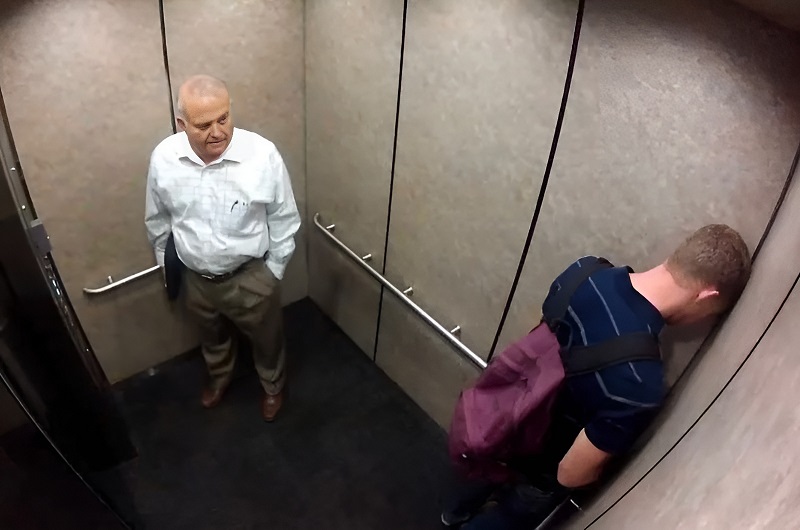 He must have had a tough day.
Photo 20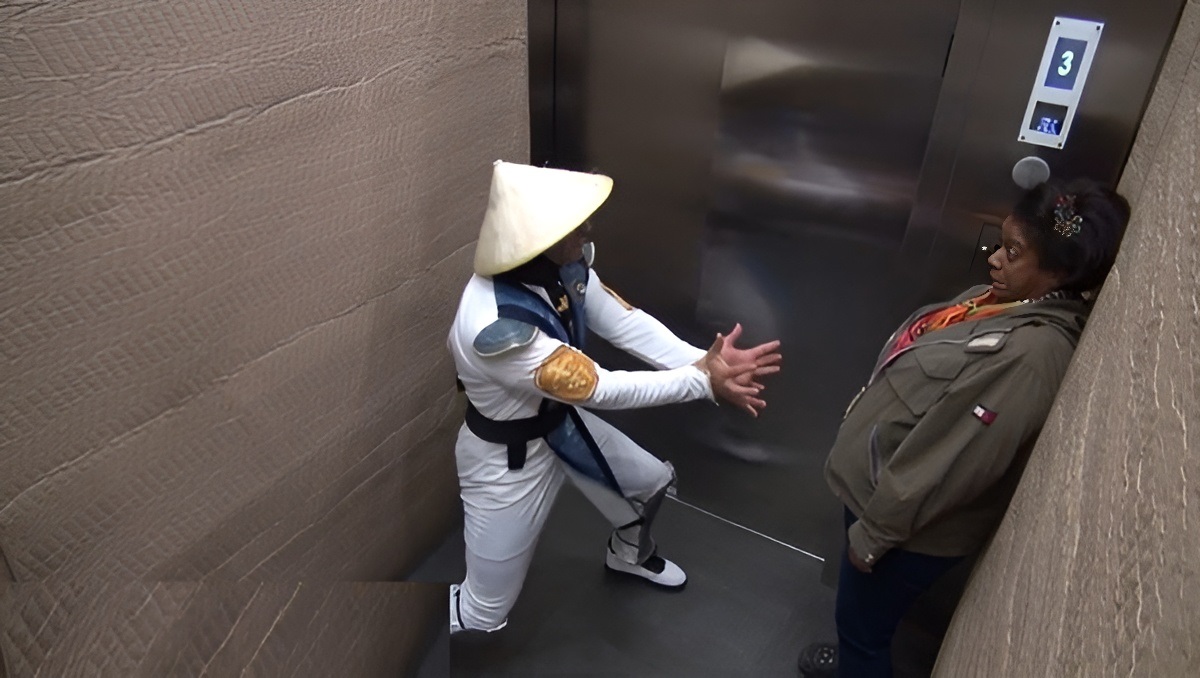 This lady is in shock.
Photo 21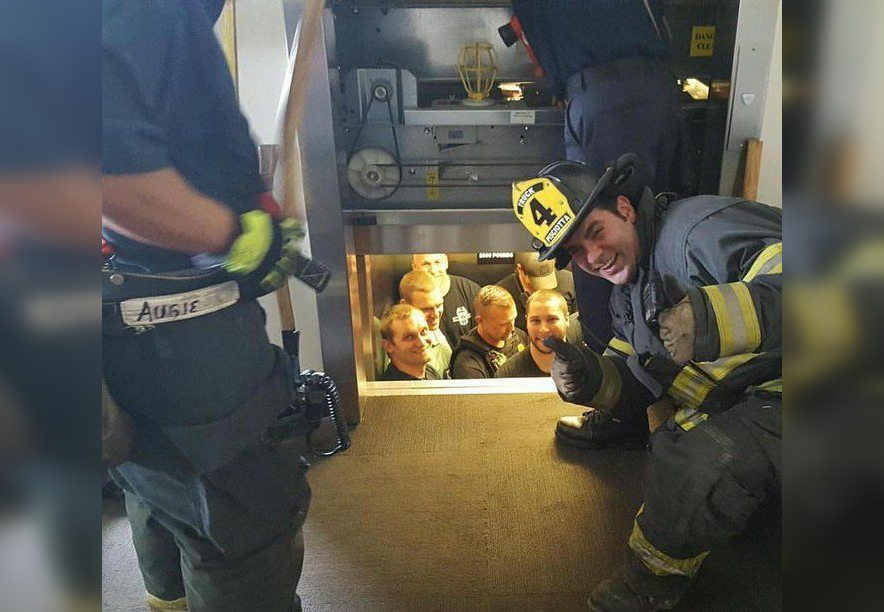 Firefighters couldn't help but laugh at the cops in this situation.
Photo 22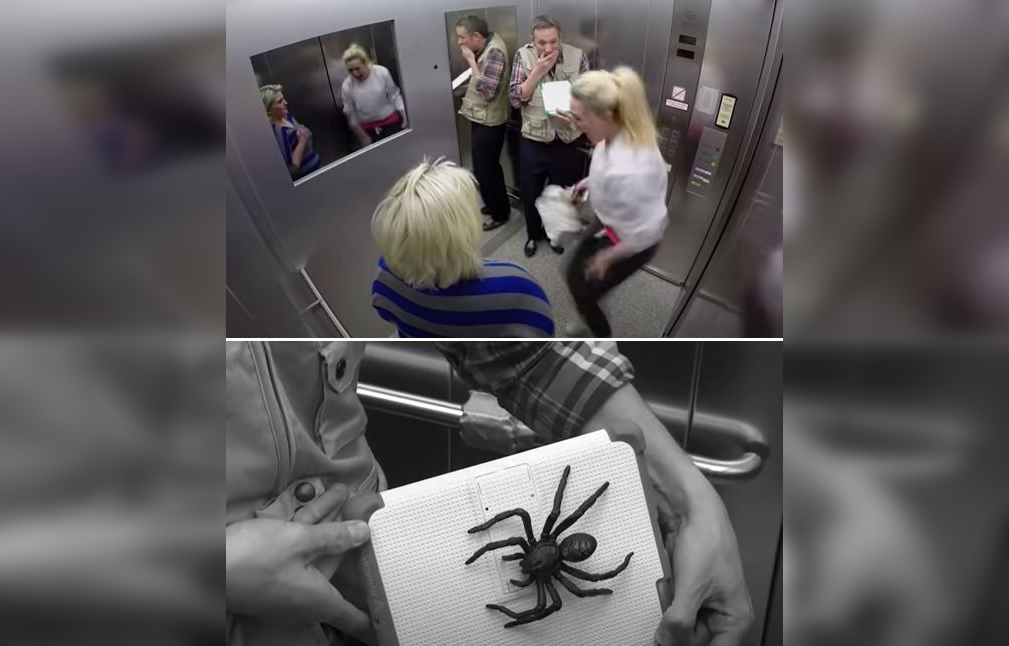 For people with arachnophobia, this was pure horror.
Photo 23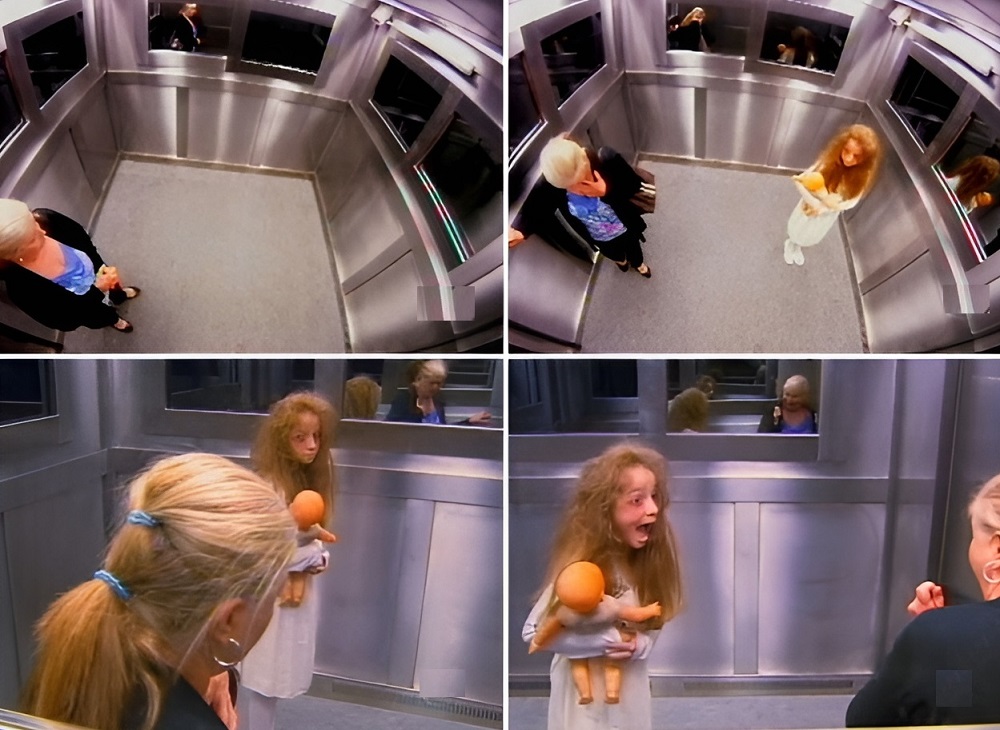 This woman seems like she's in her own horror movie.
Photo 24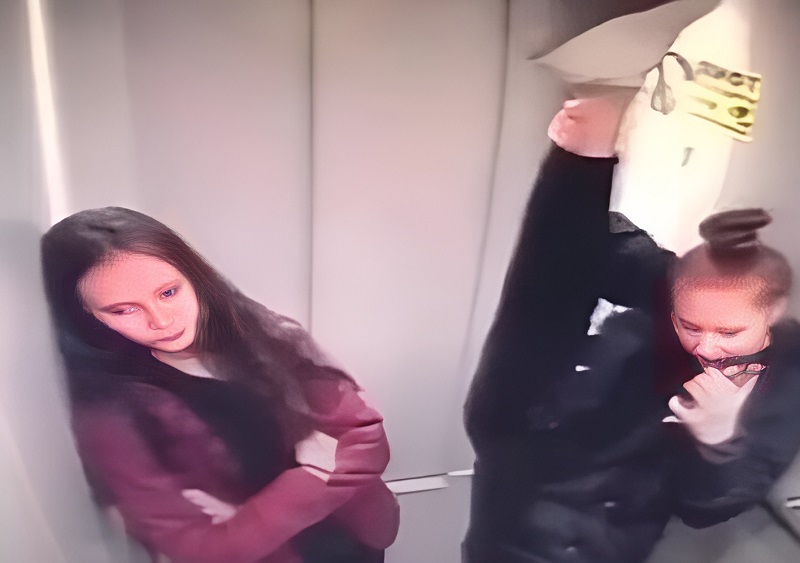 According to this girl, the elevator is the perfect place to show off her flexibility.
Photo 25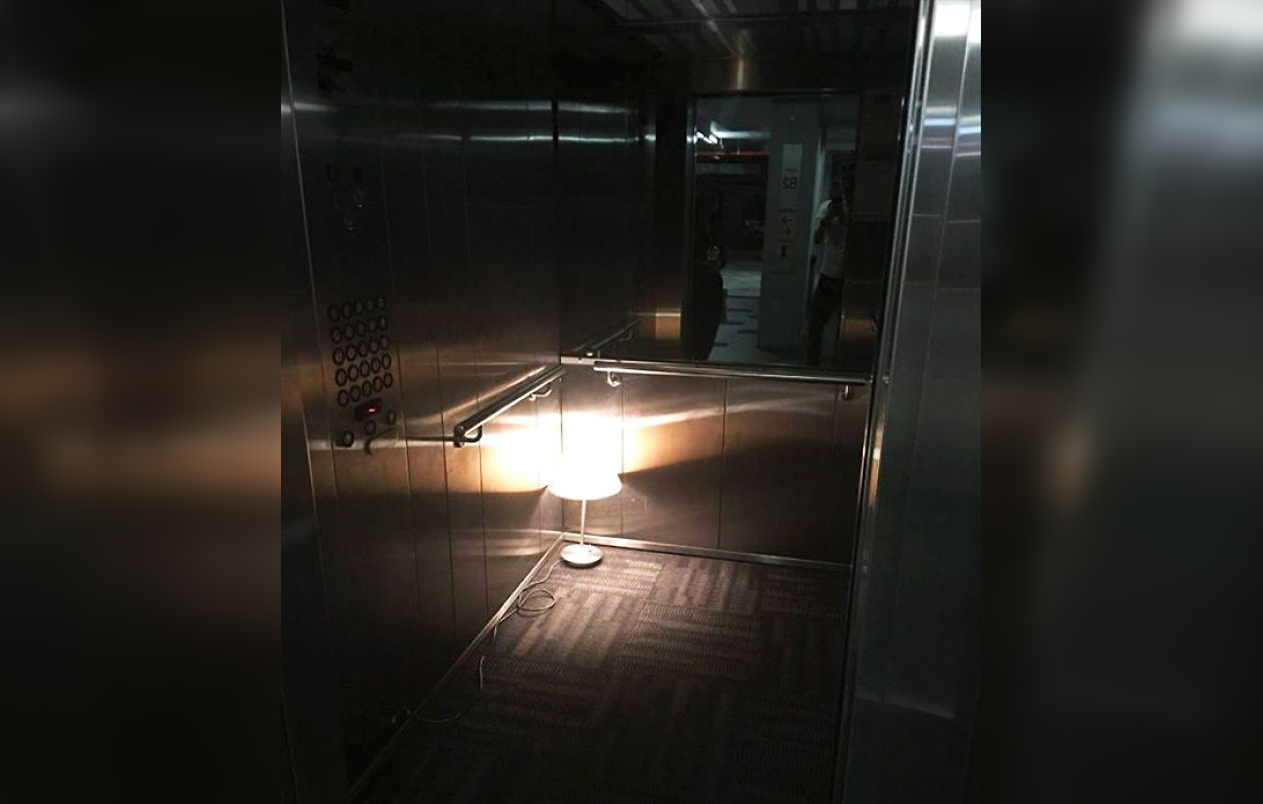 The elevator atmosphere is too romantic; it's better to take the stairs to avoid risks.