1
of
30
Join us on a journey through the shimmering world of celebrity jewelry, where gems and glamour converge to create unforgettable moments in the realm of style and beauty.
Zendaya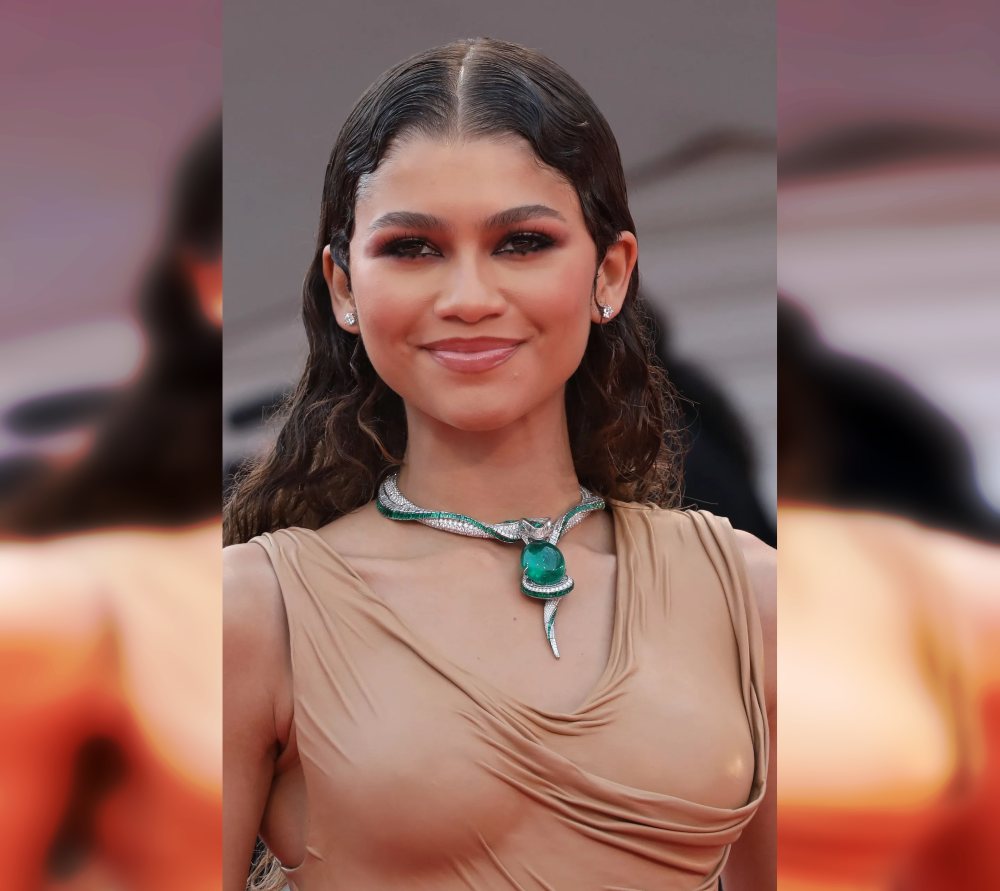 The star of the series "Euphoria" appeared at the 2021 Venice Film Festival wearing a stunning emerald Bulgari Serpenti necklace.
Claudia Schiffer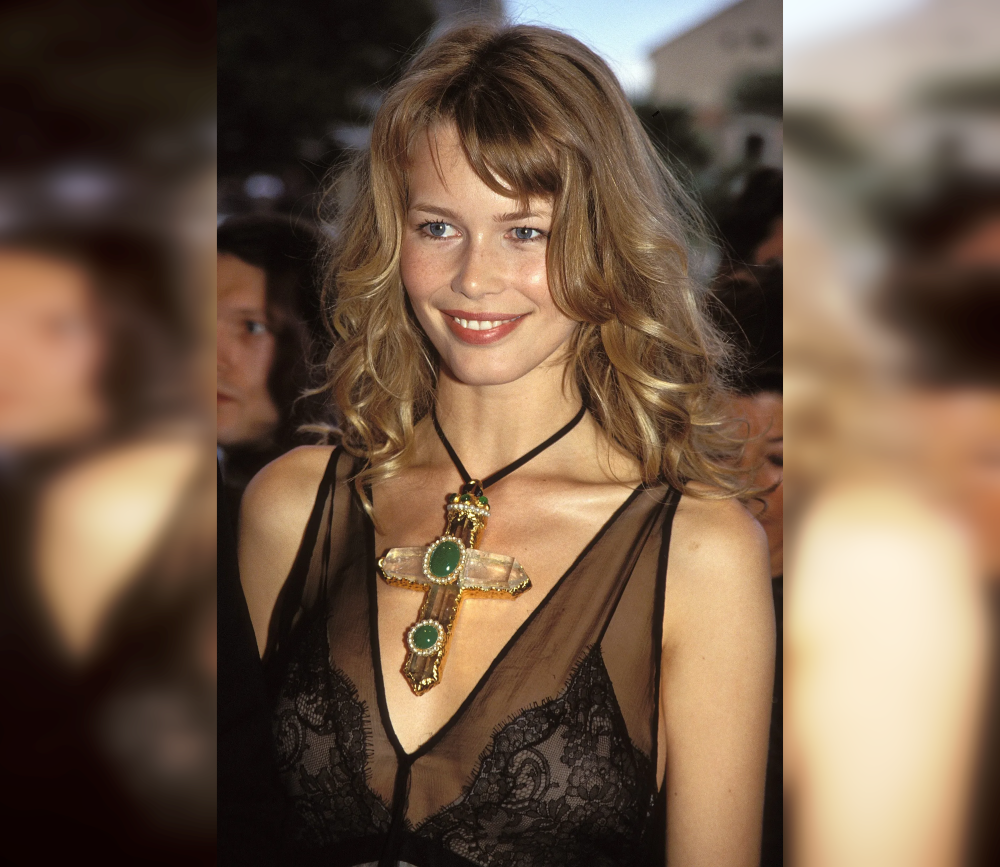 In the 1994 Cannes Film Festival, Claudia Schiffer wore a pendant in the form of a huge cross.
Lady Gaga
At the 2019 Oscars, Lady Gaga appeared wearing the legendary 128-carat diamond from Tiffany.
Taylor Swift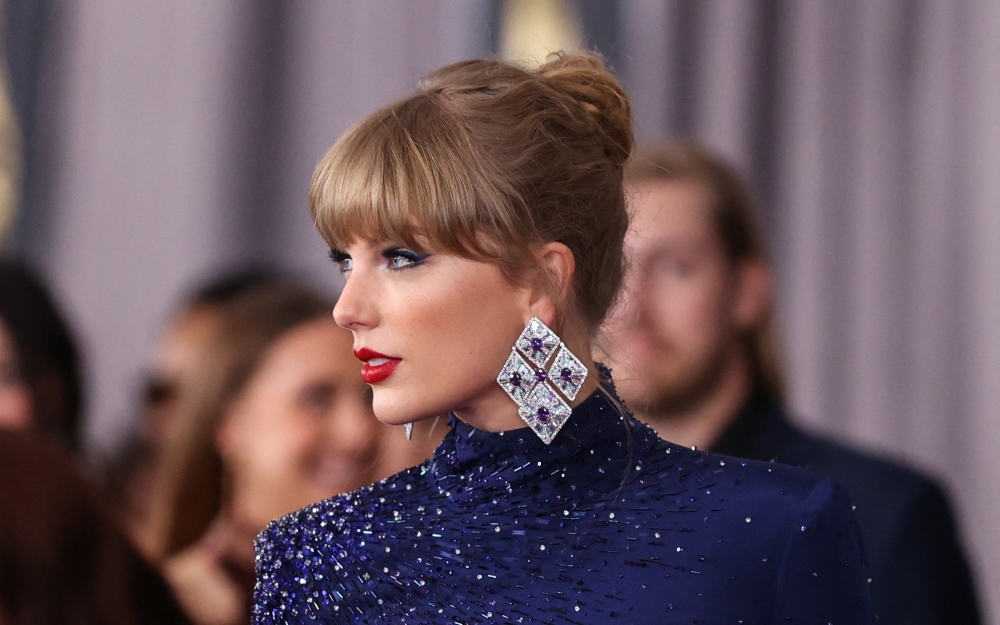 At the 2023 Grammy Awards, the singer wore diamond earrings from Lorraine Schwartz.
Deepika Padukone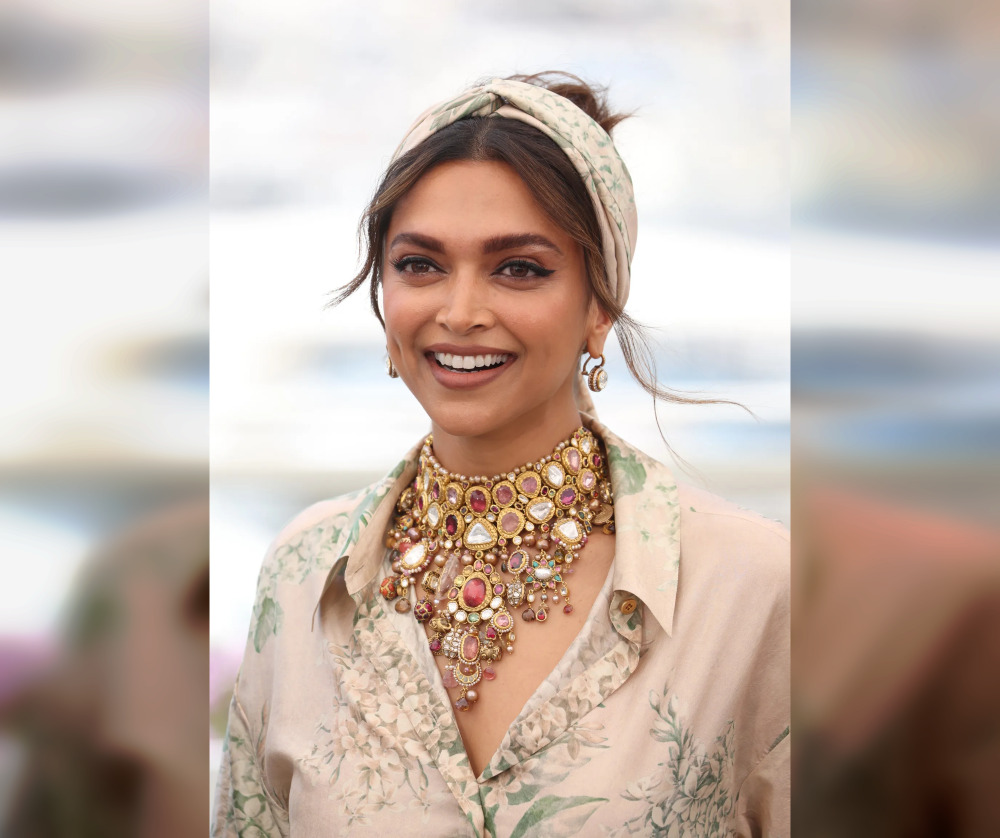 At the 2022 Cannes Film Festival, Padukone dazzled with a remarkable Sabyasachi statement choker embellished with exquisite gemstones, accompanied by elegant earrings.
Zhang Ziyi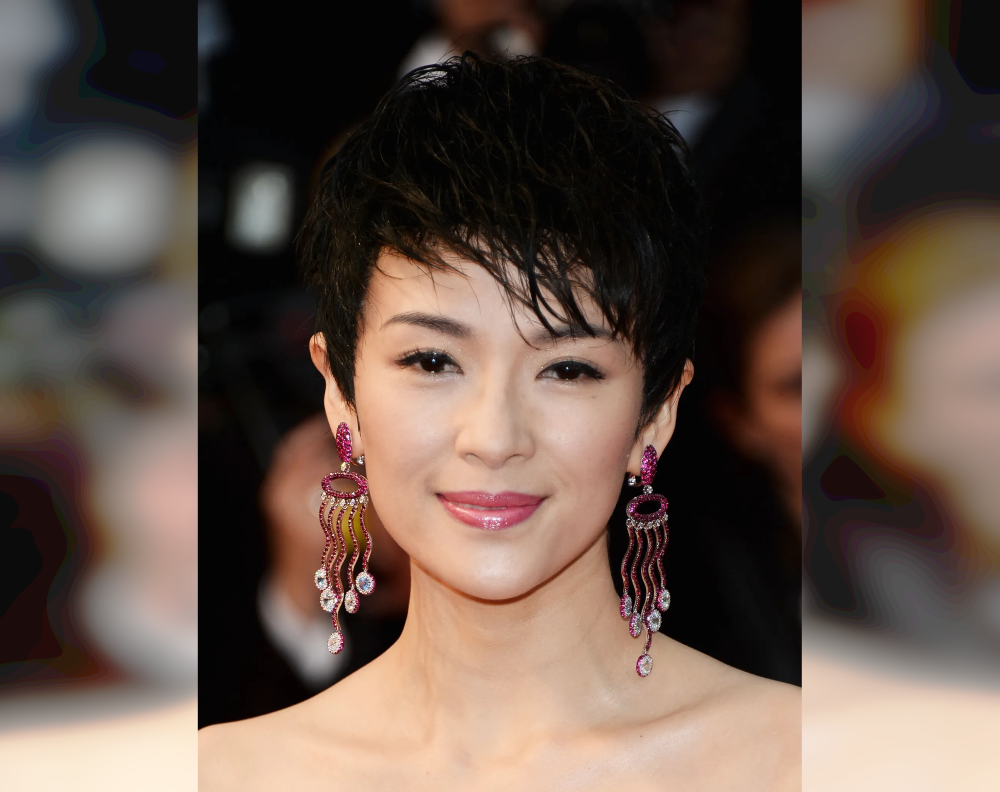 In 2013, at the Cannes Film Festival, a Chinese actress appeared wearing stunning earrings from De Grisogono.
Charlize Theron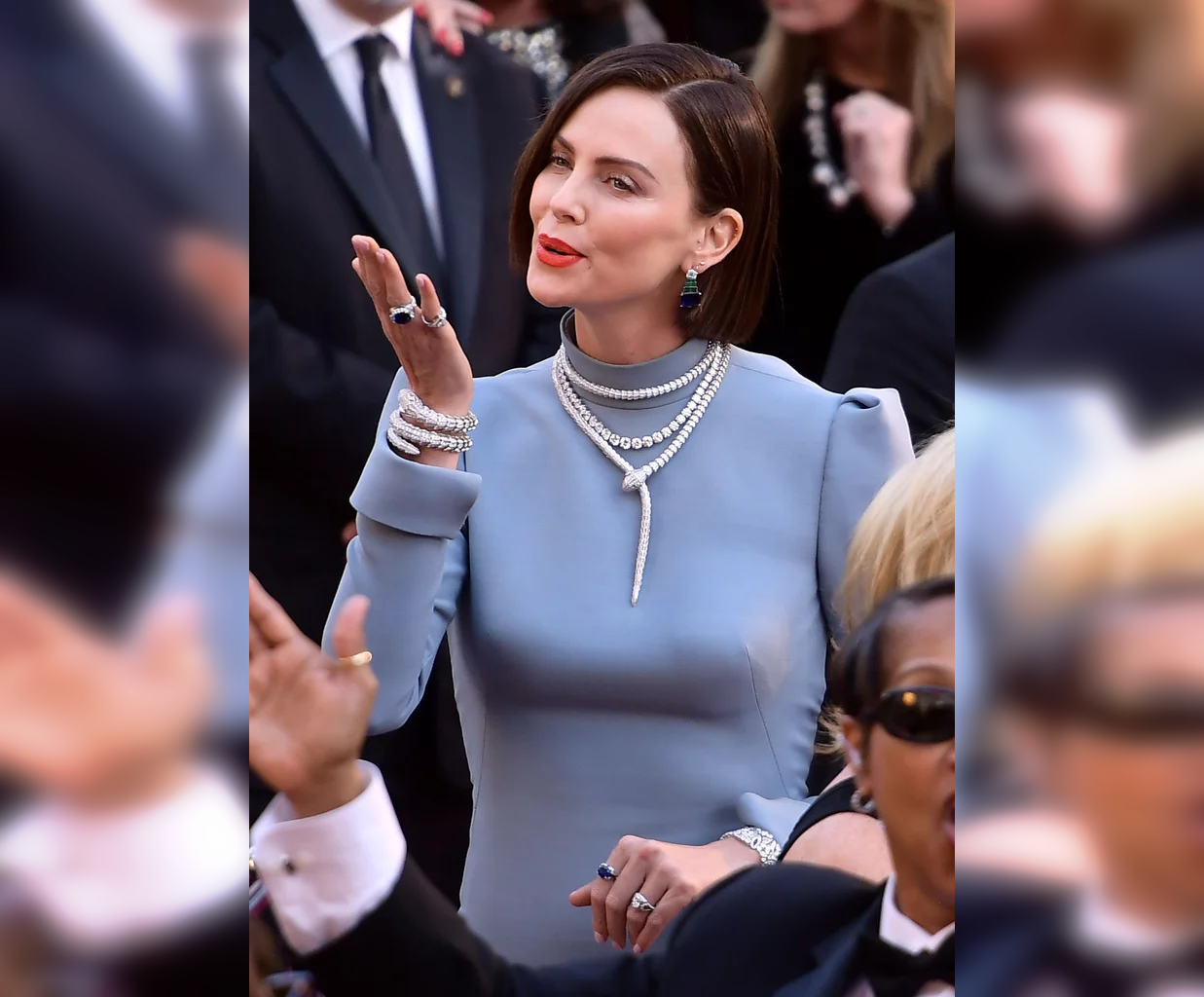 At the 2019 Oscars, Charlize Theron appeared wearing the beloved Bulgari Serpenti jewelry, which is favored by many celebrities.
Jessica Chastain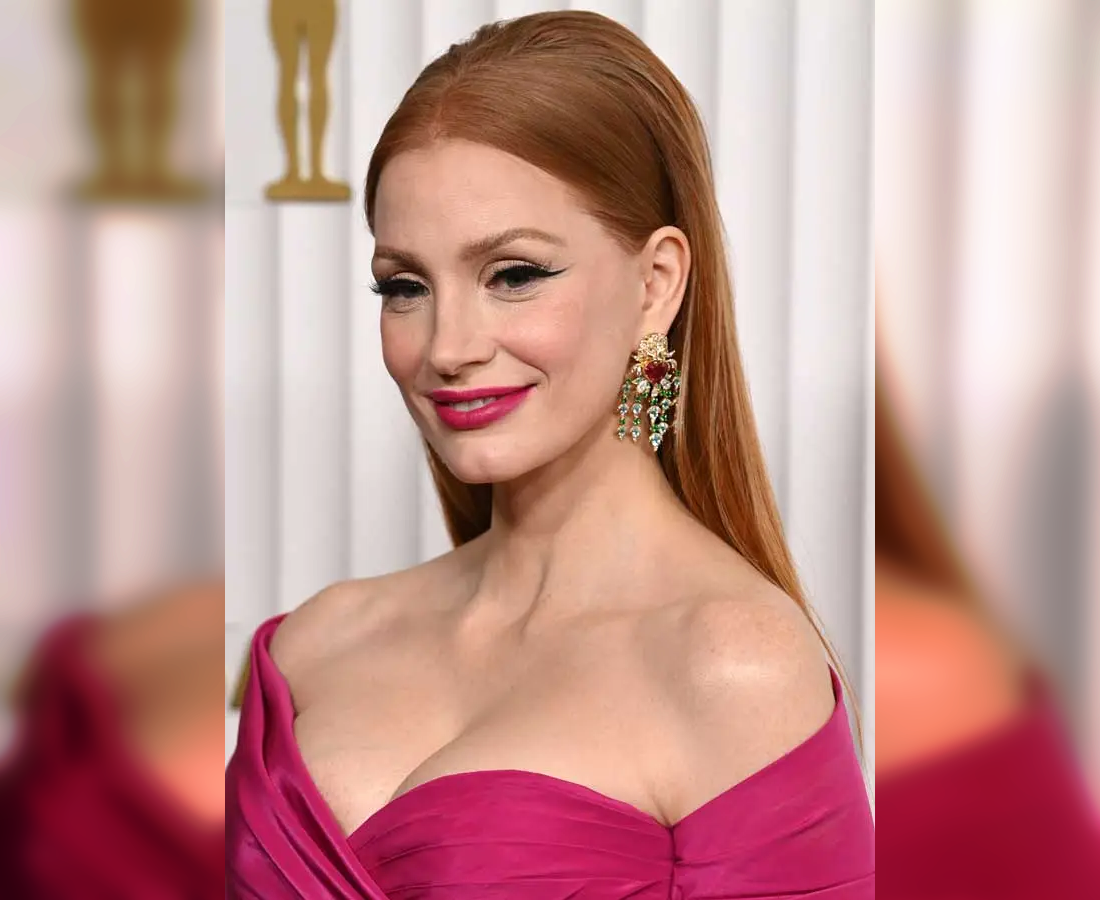 At the 2023 SAG Awards, Jessica Chastain appeared in dazzling Gucci earrings.
Helen Mirren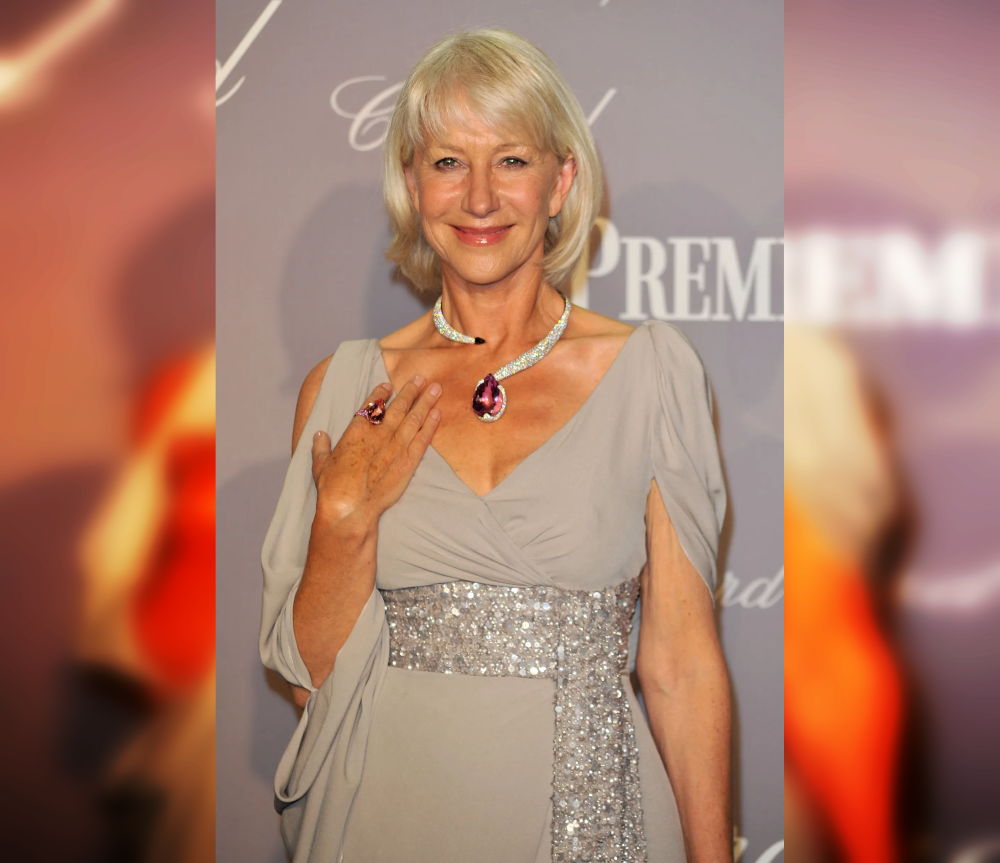 In 2010, Helen Mirren graced the Cannes Film Festival with luxurious Chopard jewelry.
Beyoncé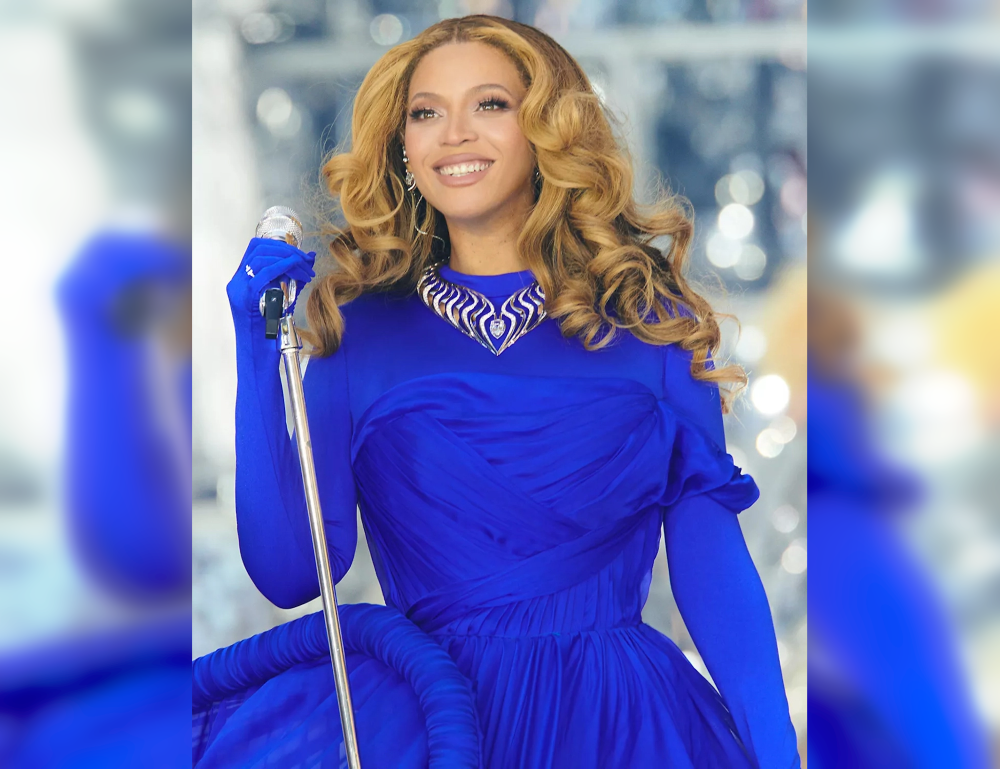 At the concert in London, Beyoncé appeared wearing a diamond necklace and earrings from Tiffany & Co.
Kate Winslet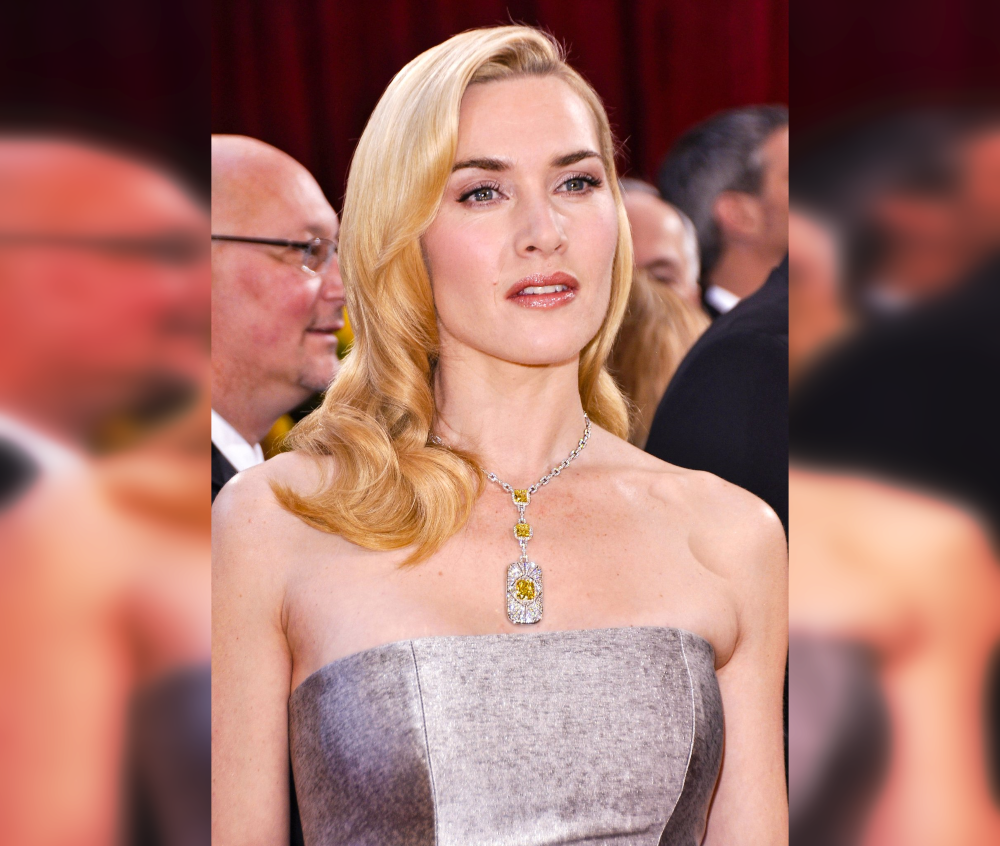 The necklace with a yellow diamond from Tiffany & Co. that Kate Winslet wore at the 2010 Academy Awards was valued at 2.5 million dollars.
Meryl Streep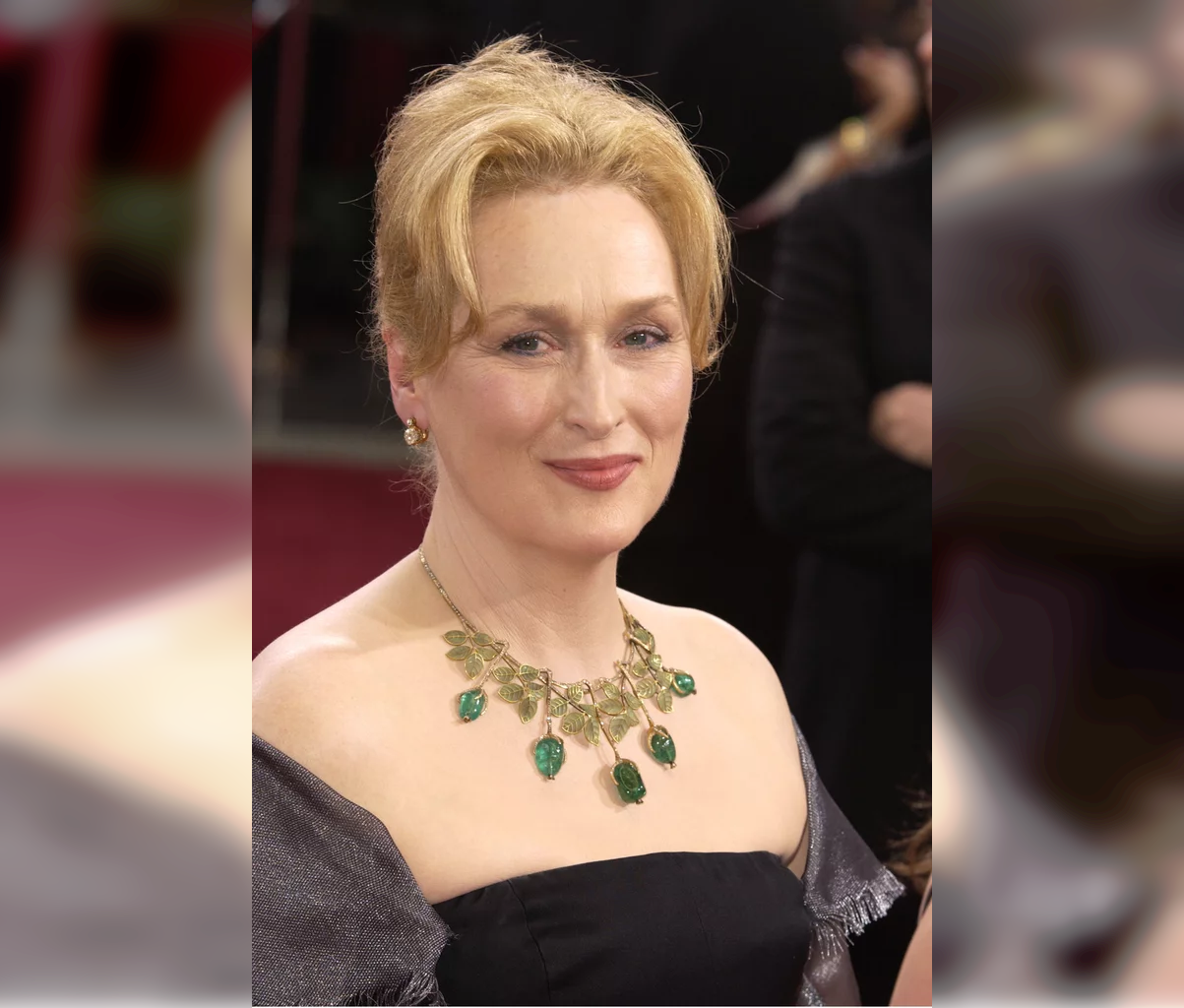 At the 2003 Oscars red carpet, Meryl Streep appeared wearing an emerald necklace from Fred Leighton.
Adriana Lima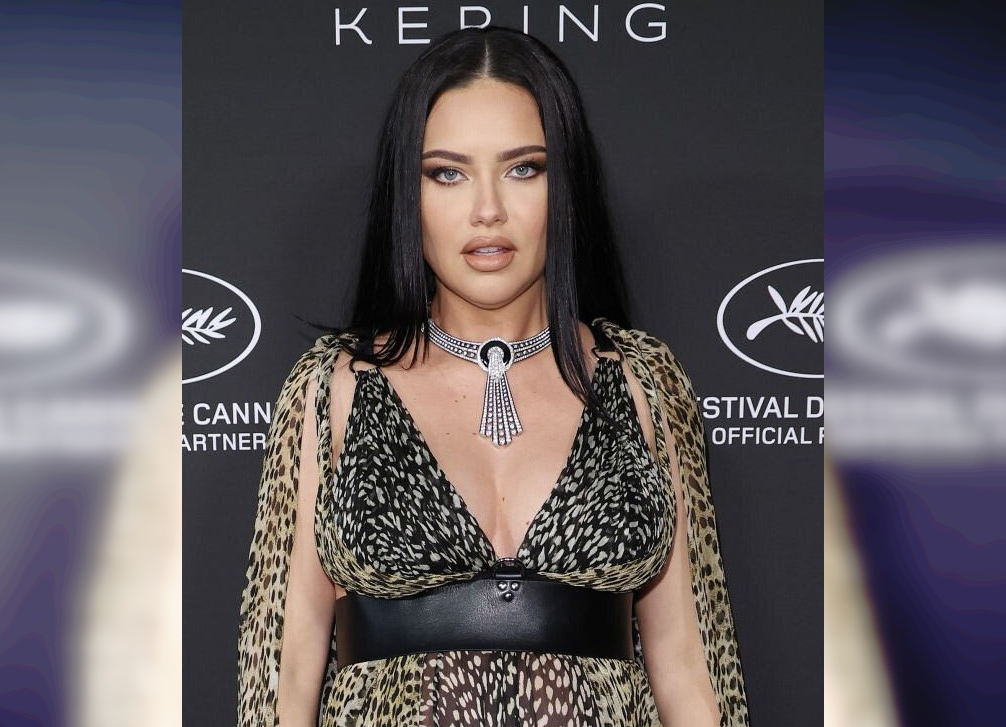 Adriana Lima's striking Roberto Cavalli gown was perfectly complemented by her lavallière diamants necklace from Boucheron's Art Deco collection, making a captivating and bold statement.
Nicole Kidman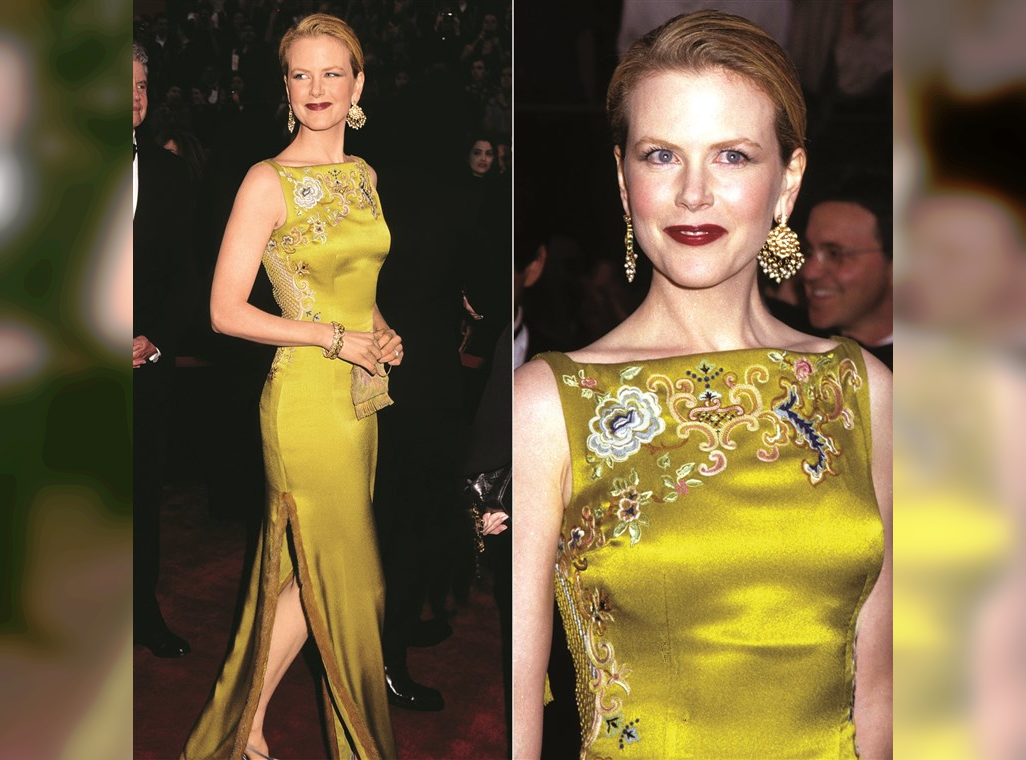 At the 1997 Academy Awards, the actress looked absolutely stunning in a gown designed by John Galliano, complemented by vintage Moghul Indian earrings and bracelets from Martin Katz, adding a touch of elegance to her appearance.
Anne Hathaway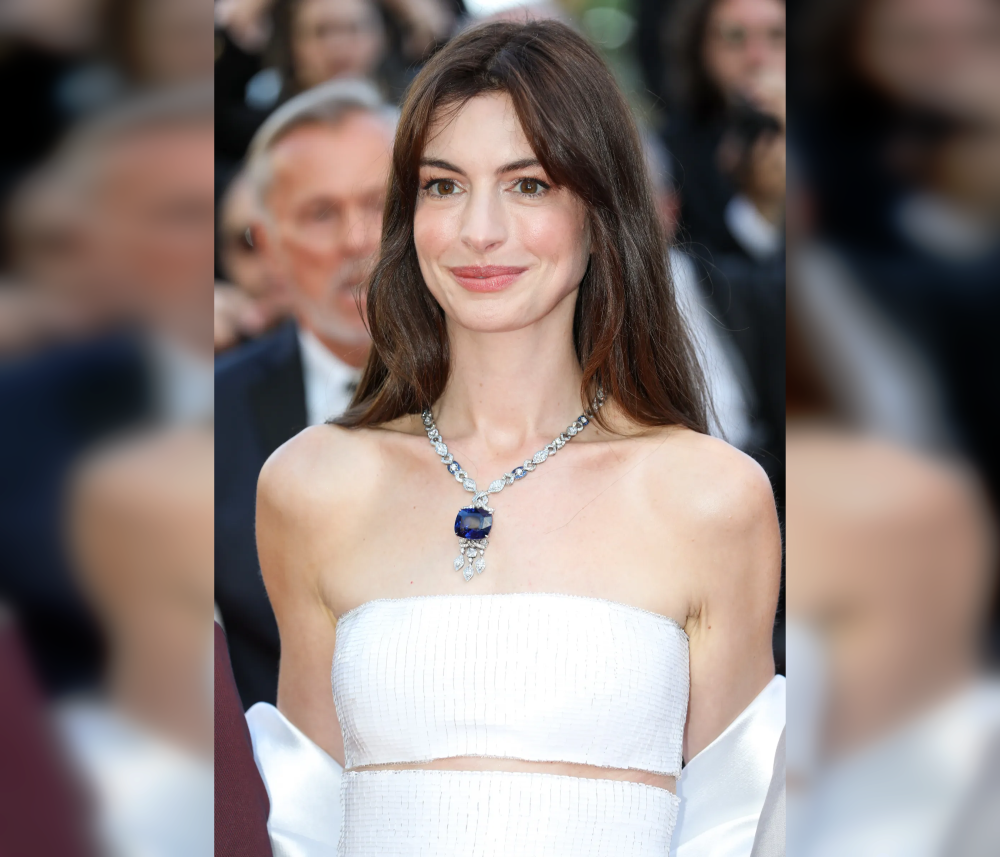 At the 2022 Cannes Film Festival, Anne Hathaway appeared in an elegant necklace with a stunning cushion cut sapphire stone from Bulgari.
Elle Fanning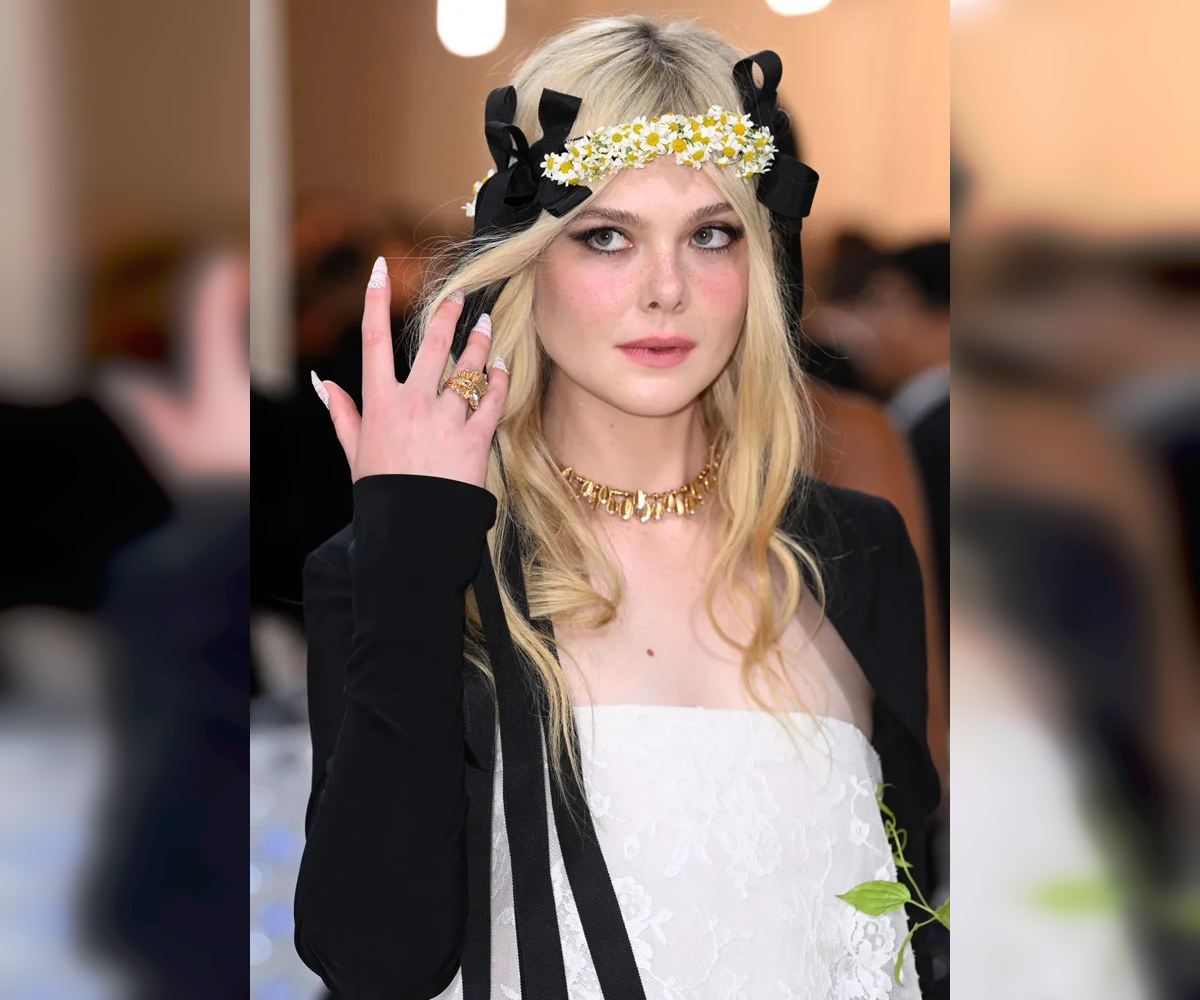 Elle Fanning made an appearance at the Met Gala 2023 adorned with a Cartier necklace dating back to 1955, which was previously owned by Grace Kelly.
Kirsten Dunst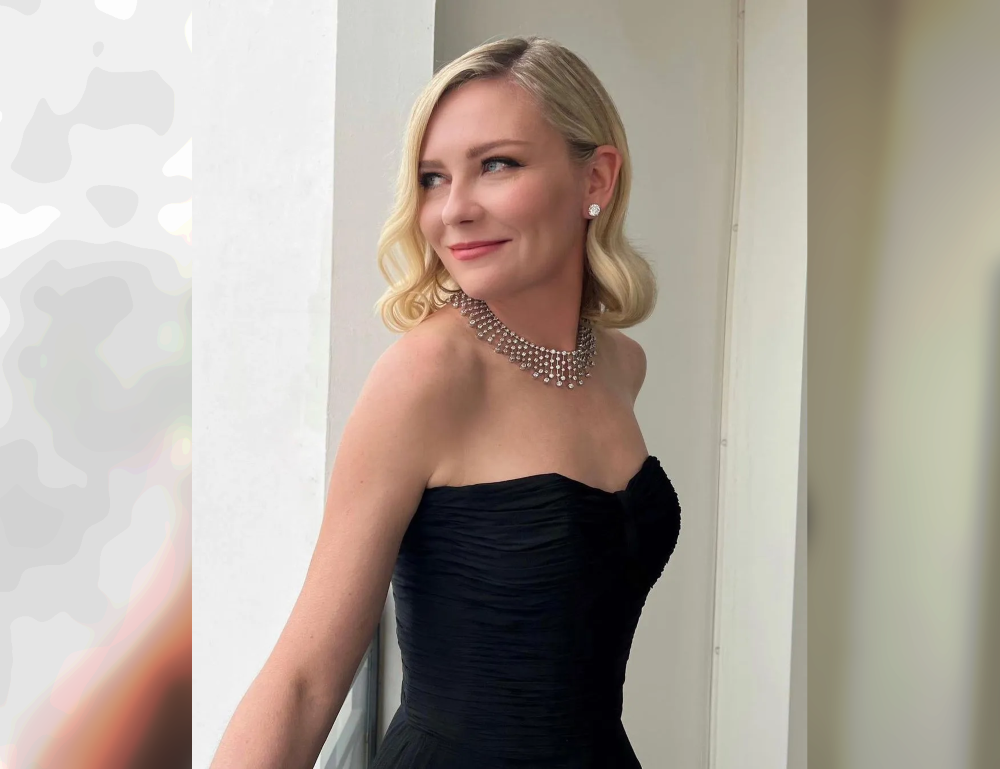 Kirsten Dunst's Cannes look is simple yet glamorous, thanks to the Cartier necklace.
Salma Hayek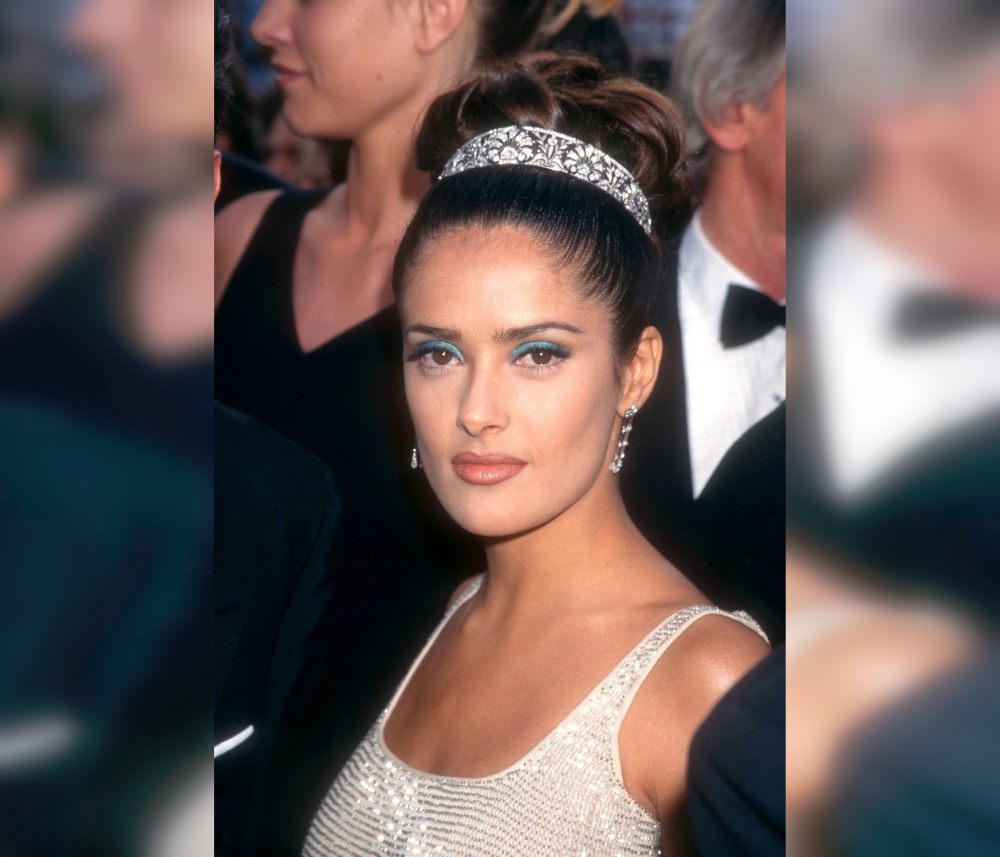 At the 1997 Oscars ceremony, the actress arrived wearing a diamond tiara from Cartier, which surprised many.
Janelle Monae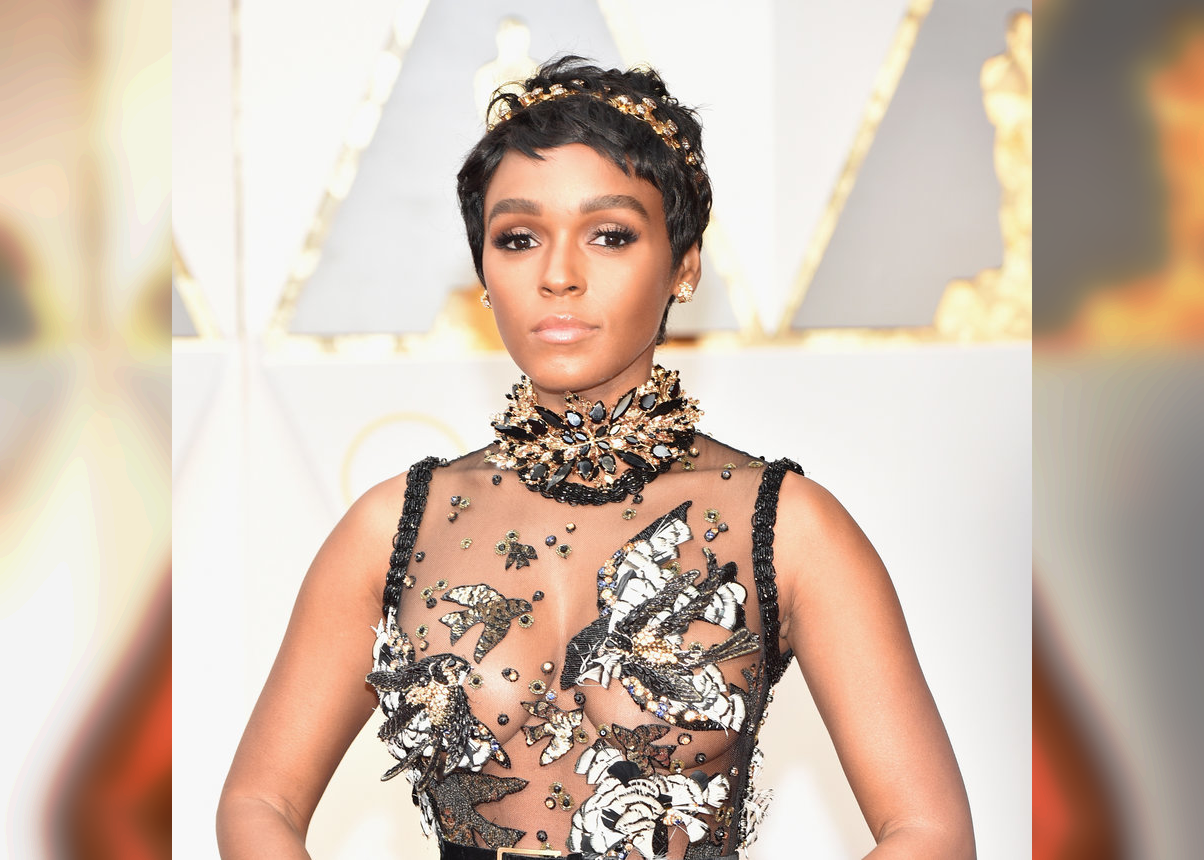 At the 2017 Oscars red carpet, Janelle Monae adorned herself with a captivating necklace by Elie Saab and earrings from Forevermark.
Madonna
The singer appeared at the 1991 Oscars wearing jewelry from Harry Winston worth 20 million dollars.
Jennifer Lopez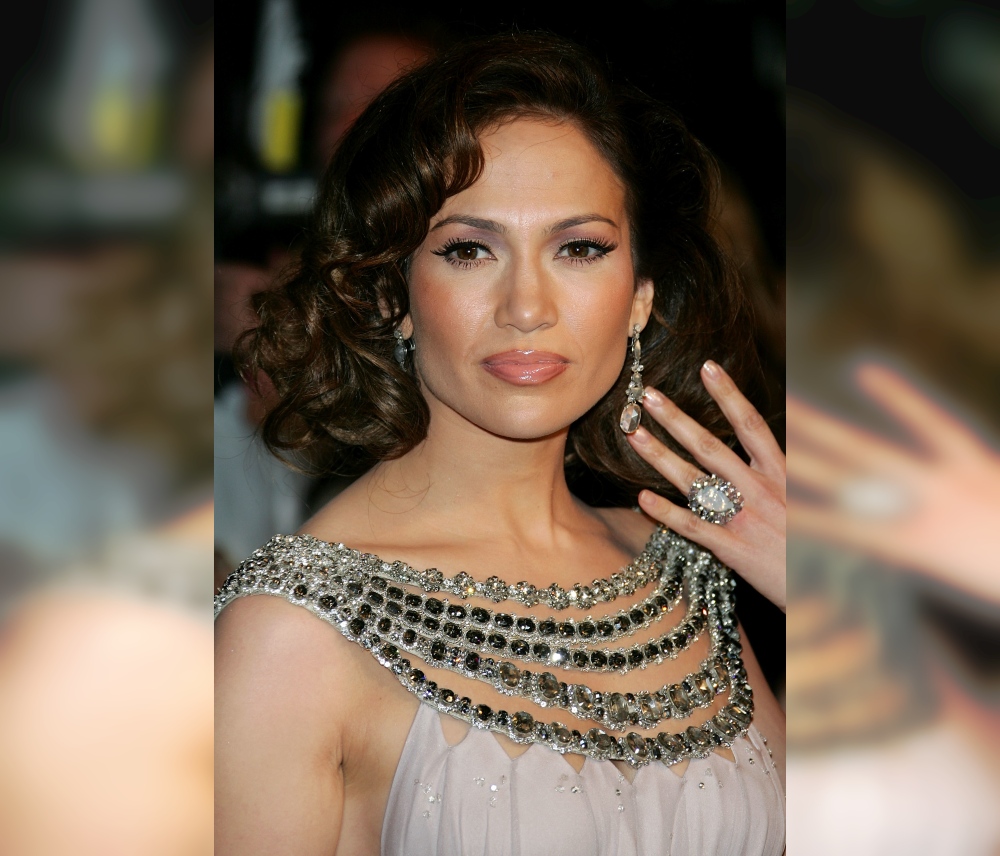 For the 2007 Oscars, the singer chose diamond earrings and a ring from Lorraine Schwartz.
Karlie Kloss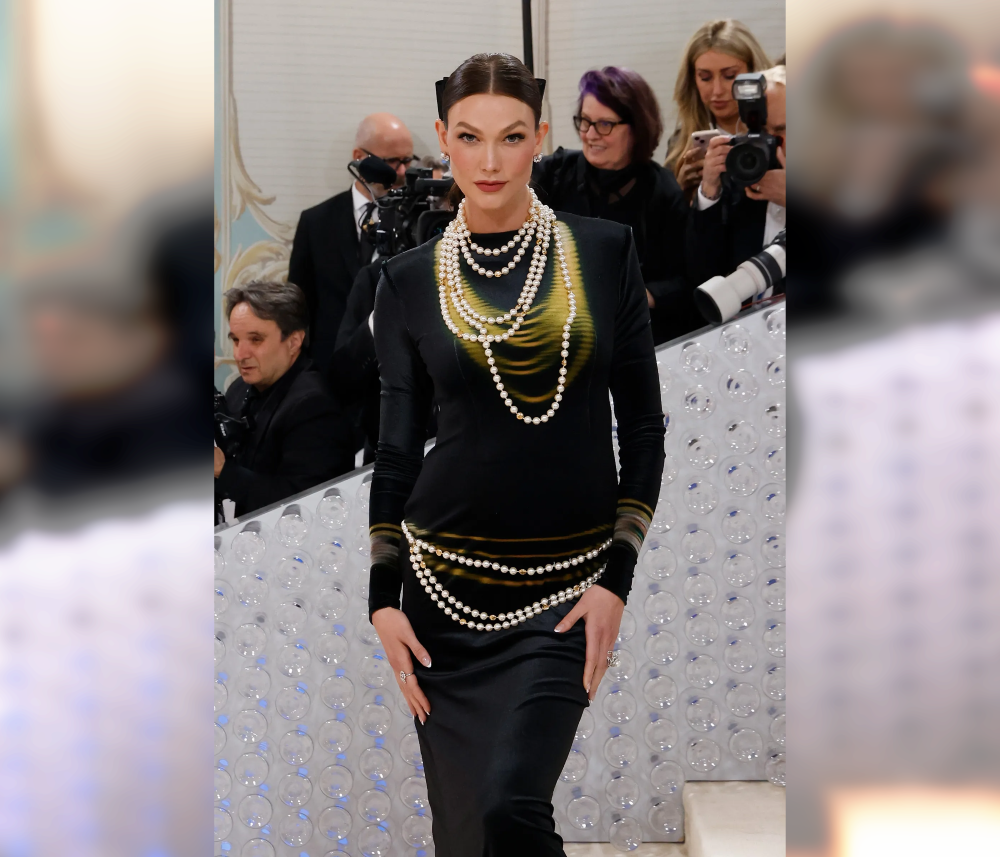 At the Met Gala 2023, the model appeared wearing Loewe pearls and accessorized with rings and earrings from Garrard.
Emmy Rossum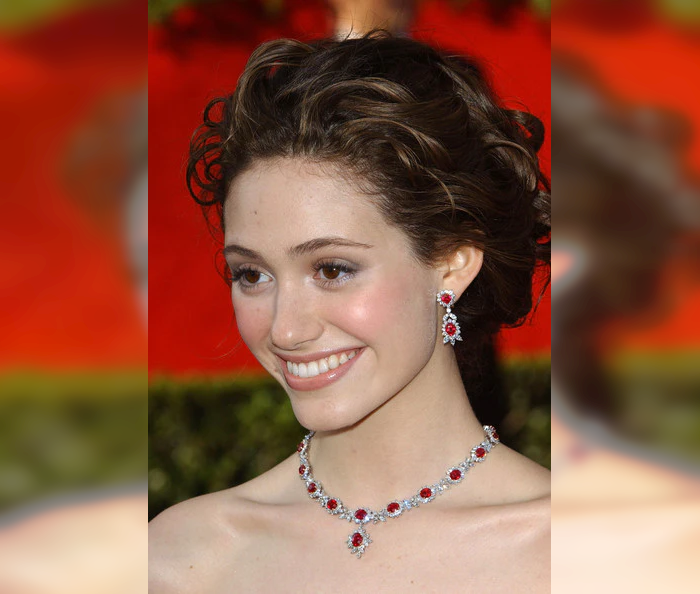 At the 2005 Oscars, Emmy Rossum graced the event in a ruby dress designed by Ralph Lauren, complemented by ruby jewelry pieces from Harry Winston.
Taraji P. Henson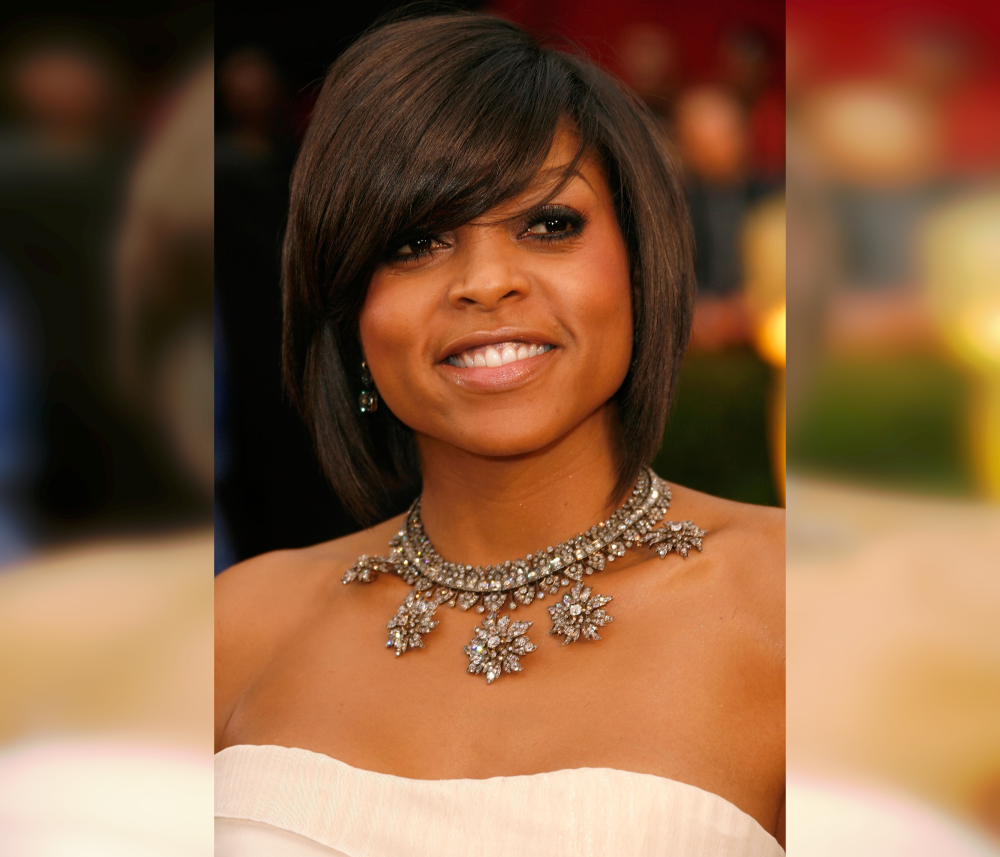 For her first Oscar nomination in 2009, the actress wore a diamond necklace from the 19th century by Fred Leighton.
Heather Graham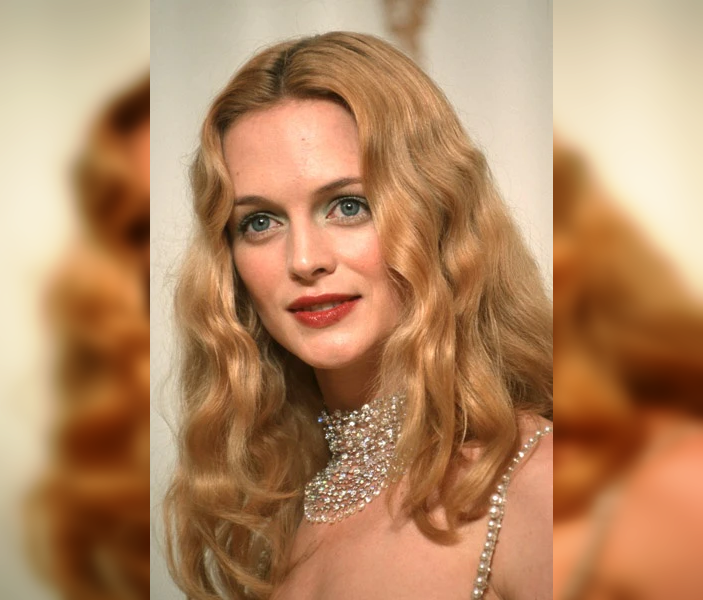 Heather Graham wore a stunning 50-carat necklace from Fred Leighton at the 2000 Oscars ceremony.
Marisa Tomei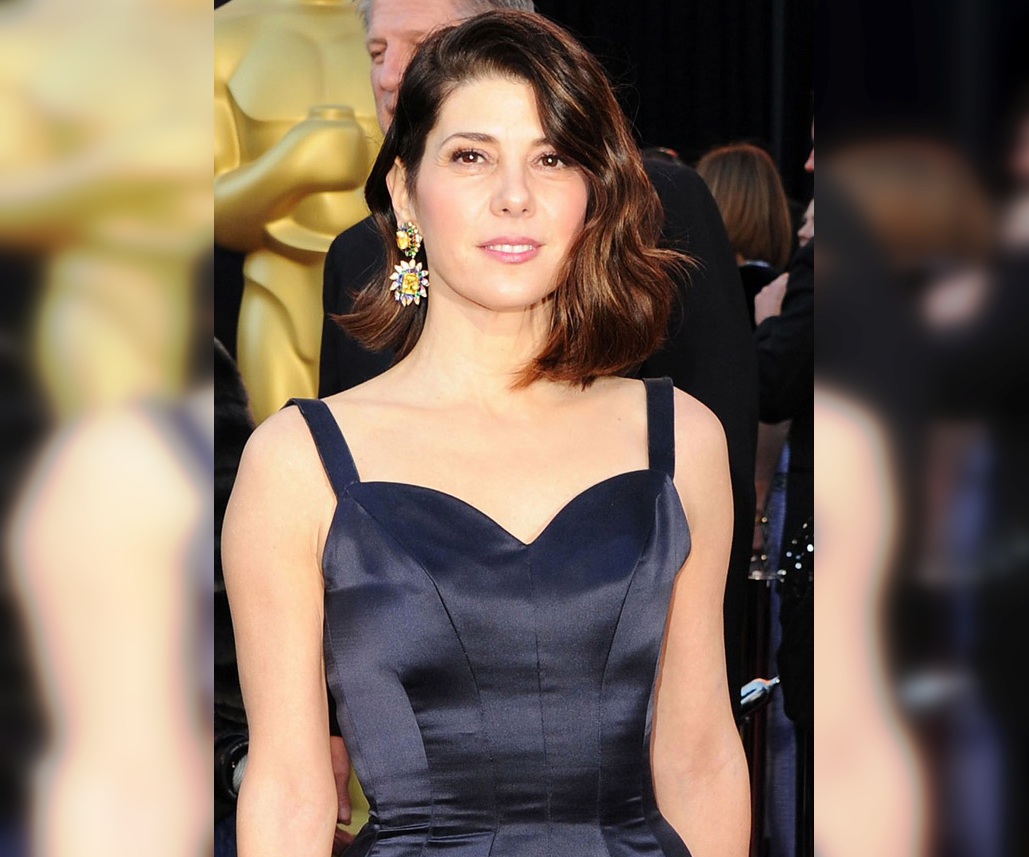 The actress wore vintage earrings with sapphires and emeralds from Van Cleef & Arpels.
Sheila Atim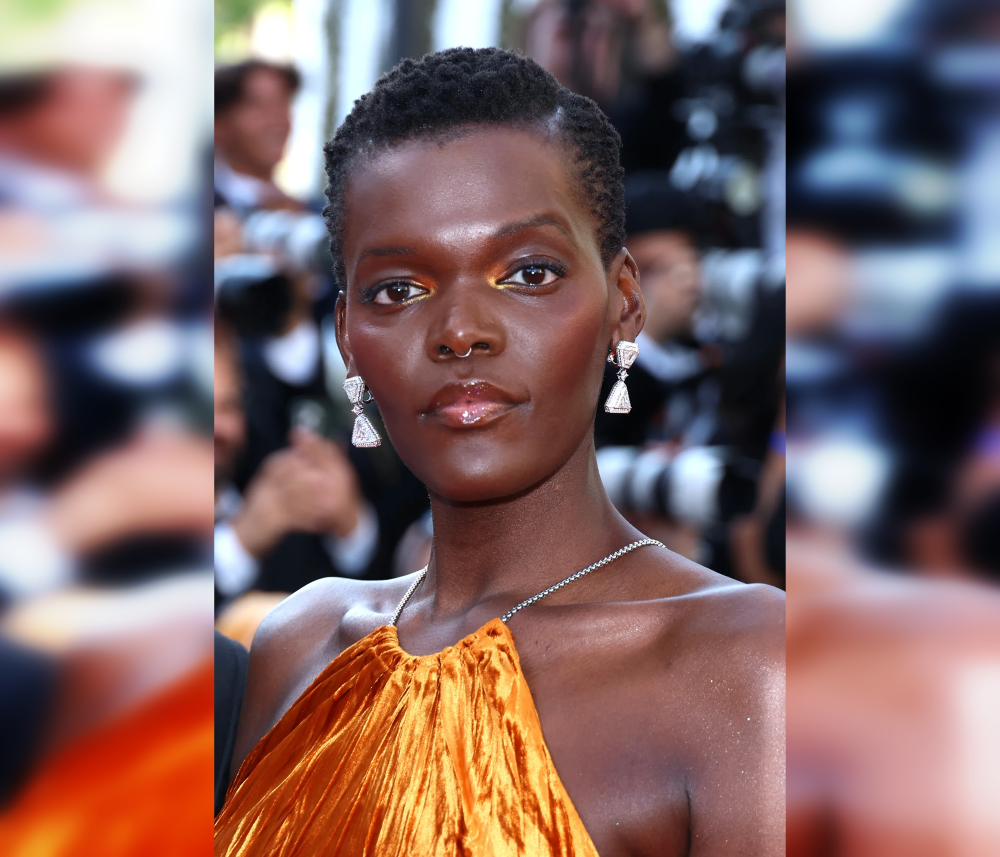 Sheila Atim looked stunning on the Cannes red carpet in 2022, wearing dazzling diamond earrings from Chopard.
Christine Taylor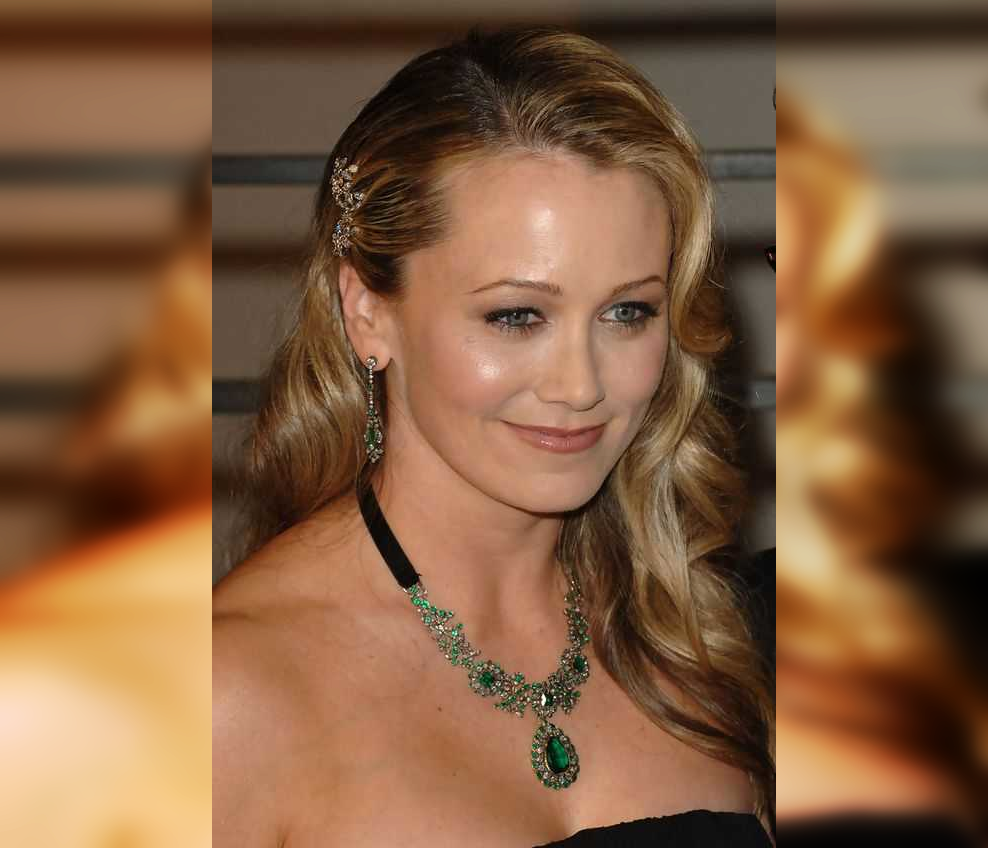 At the 2010 Oscars, Christine Taylor appeared wearing a vintage emerald necklace from the Virreina suite of jewels dating back to 1780, along with earrings from Stephen Russell.
Michelle Yeoh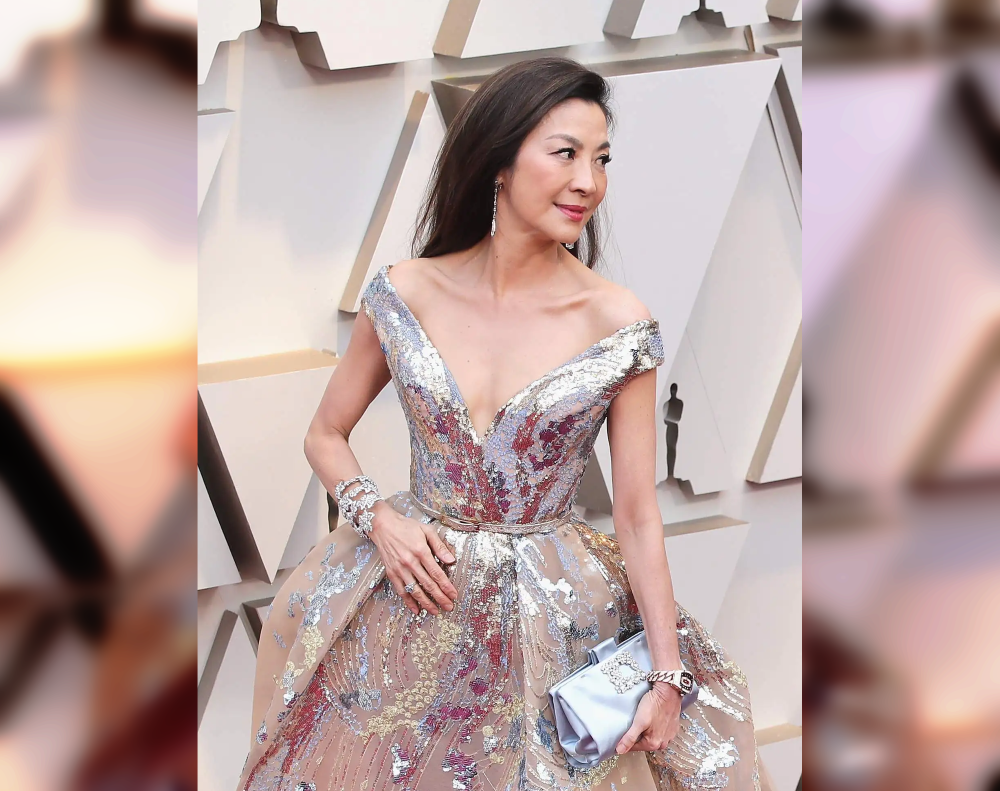 At the 2019 Oscars ceremony, Michelle Yeoh wore a stunning diamond bracelet from the Chopard Haute Joaillerie collection.
Gwyneth Paltrow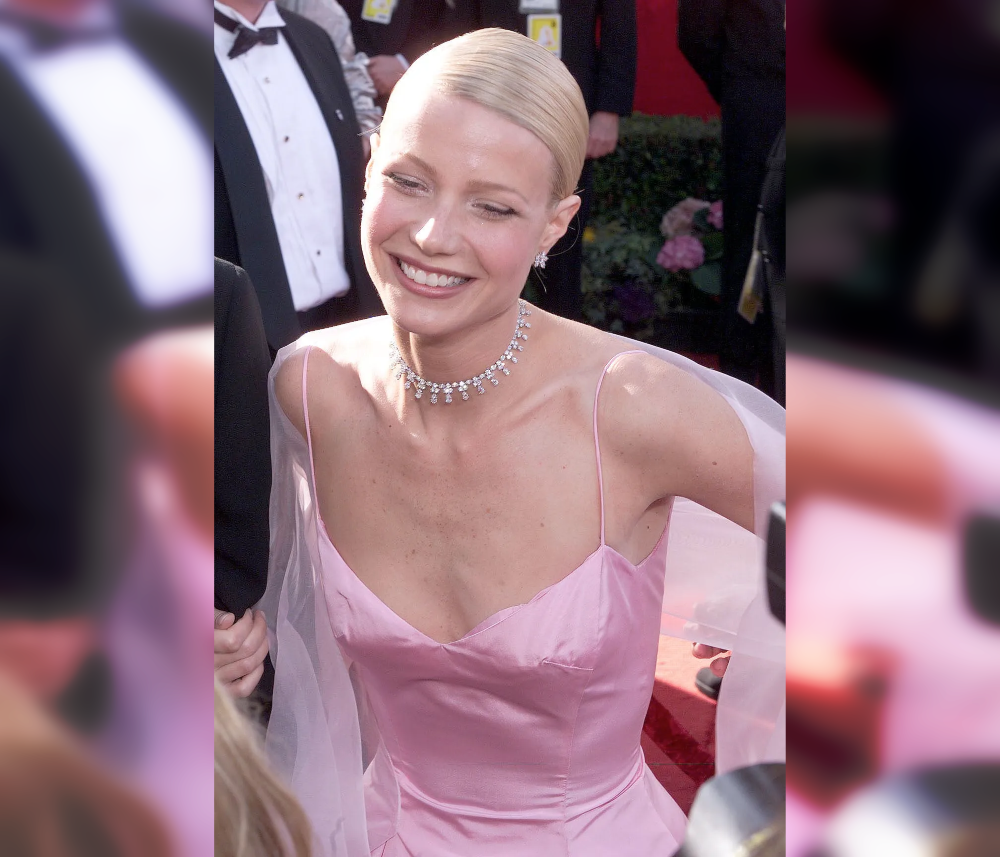 At the 1999 Oscars, Gwyneth Paltrow wore a stunning diamond necklace and earrings from Harry Winston. The jewelry complemented her elegant look for the event.